Turkey has 2 types of climates prevailing, namely the semi-arid climate and Mediterranean climate. If you want to know what the average temperature is in Turkey or when is the best time to visit Turkey, you can find an overview below.
Four seasons can be seen in Turkey advisable distinct seasons and dates for each region. Turkey is wrapped in different colors in every season, to choose right time or season for visiting. Read the following article to find your best season.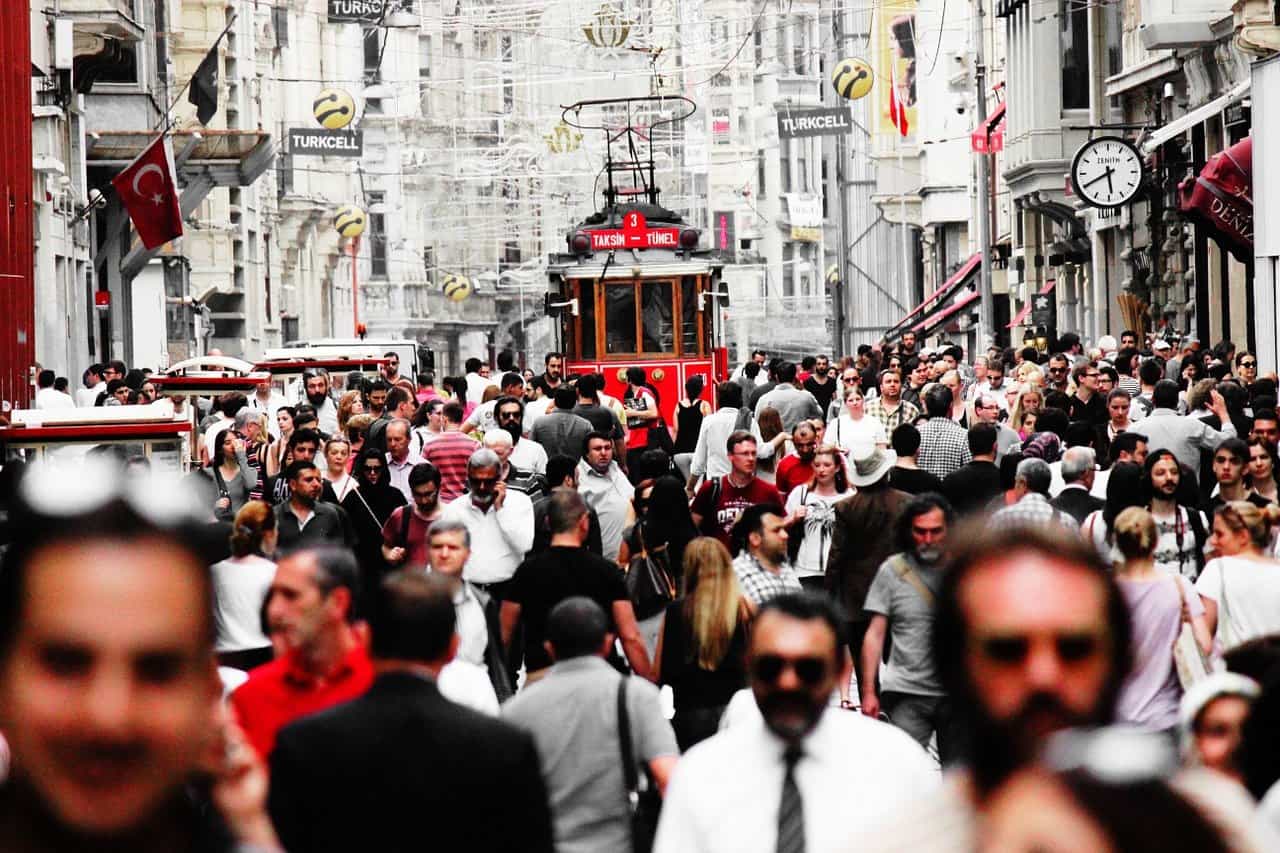 When is the best time to visit Turkey?
Turkey can experience very hot summers and extremely cold winters with snow being a common feature. Spring and autumn, from April to May and from September to November respectively, are great times to visit Istanbul and the inland regions when temperatures are more bearable and the skies are clear.
Istanbul's location near the sea means it can be quite windy at times, especially in the winter.
The Aegean and Mediterranean coasts both enjoy a typical Mediterranean climate with mild winters and hot summers, therefore the beach resorts of Marmaris and Kusadasi are popular year-round destinations.
The highest rainfall occurs in winter along the coast so the summer months remain hot and dry, perfect for topping up that than. As you travel further east in Turkey the extremes in climate become more pronounced with very hot and dry summers reaching highs of 40°C and bitterly cold winters with heavy snowfall.
Spring, autumn and the shoulder months of summer are the best times to visit the region when temperatures are mild and pleasant and it tends to stay relatively dry.
Is Winter a good idea to travel to Turkey?
Winters in Turkey are definitely worth an experience. we even say that Turkey is better visited in the colder months. If you are looking for a totally unique skiing experience, then you are in for a real treat if you are planning to spend your winter in Turkey.
If you're a frequent traveller, chances are that you already know that nothing gets better than travelling during off-season!
Visiting a destination during off-season has more advantages than you can possibly imagine. The same applies to Turkey.
Visit Turkey in December, or any of the winter months, and savour the most authentic and beautiful Turkish experience possible.
The average annual temperature in Turkey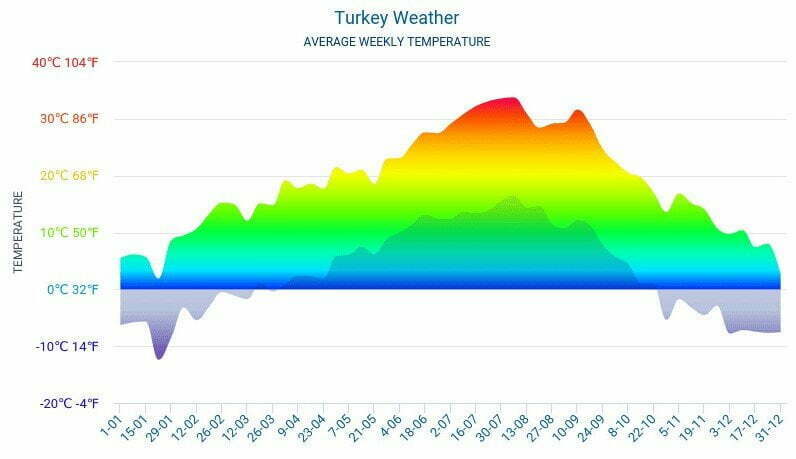 Visiting Turkey between June to August is recommended?
June to August brings the crowds and the heat, with the days long and often hot and dry.
While the afternoon high is 26°C, temperatures frequently reach 35°C or higher.
Visiting Turkey now means bringing lightweight summer clothing, including a wide-brimmed hat, short-sleeved tops, skirts, dresses, shorts and the like.
Popular Turkish destinations like Istanbul, Bodrum or Antalya can get very crowded during summer.
If swimming during the day, alfresco dinners and hot summer nights at the beach are what you're after, this is a great time to be in Turkey.