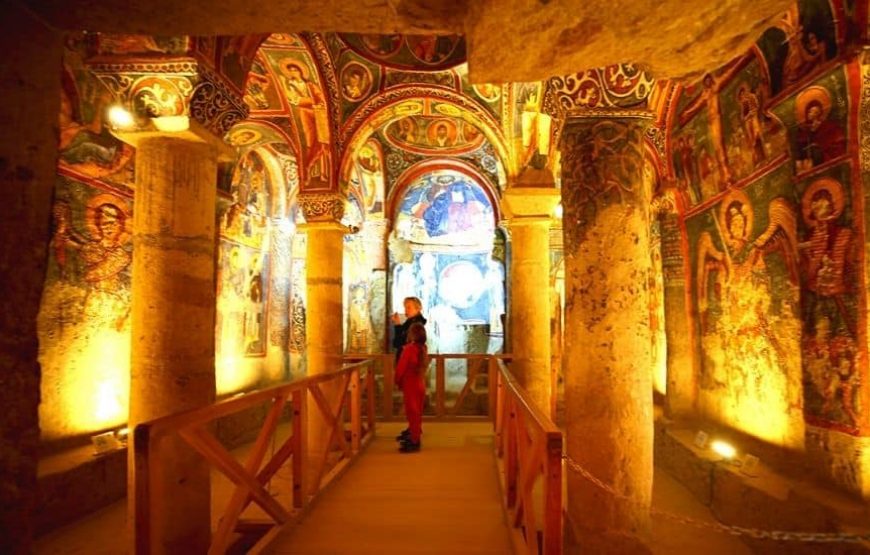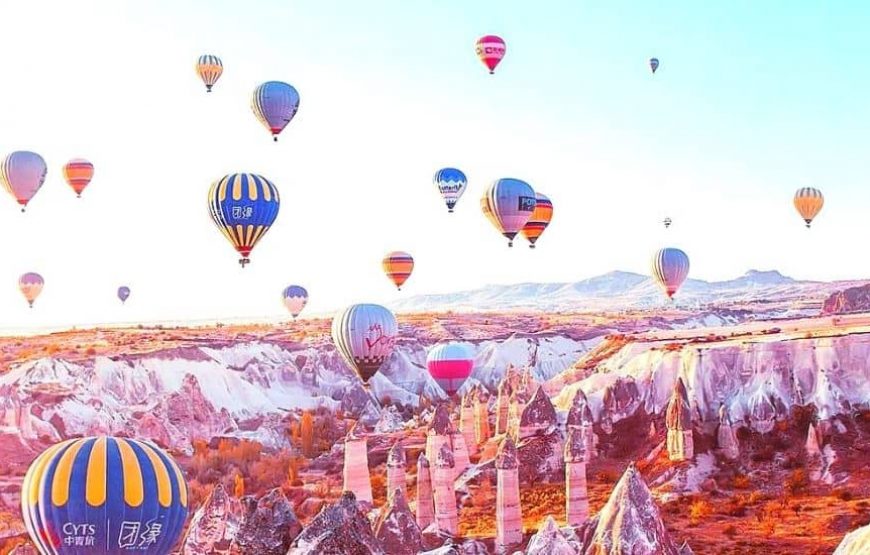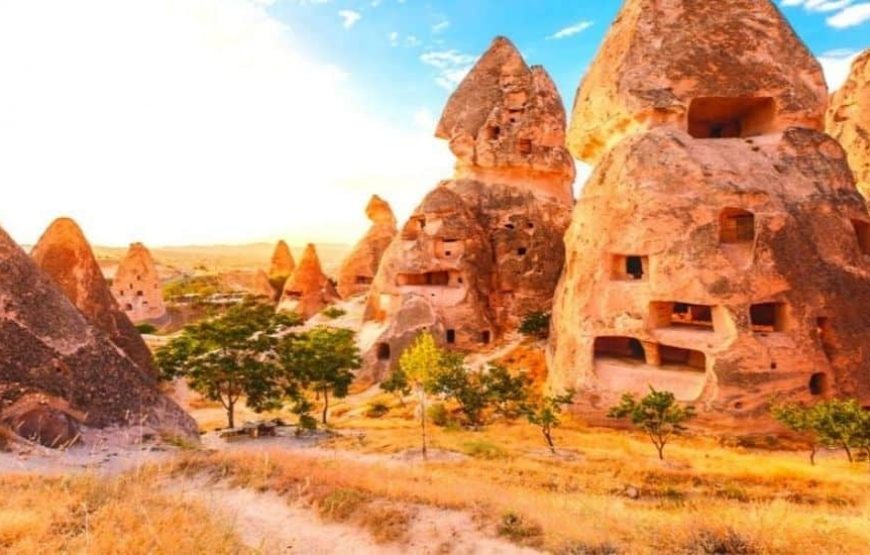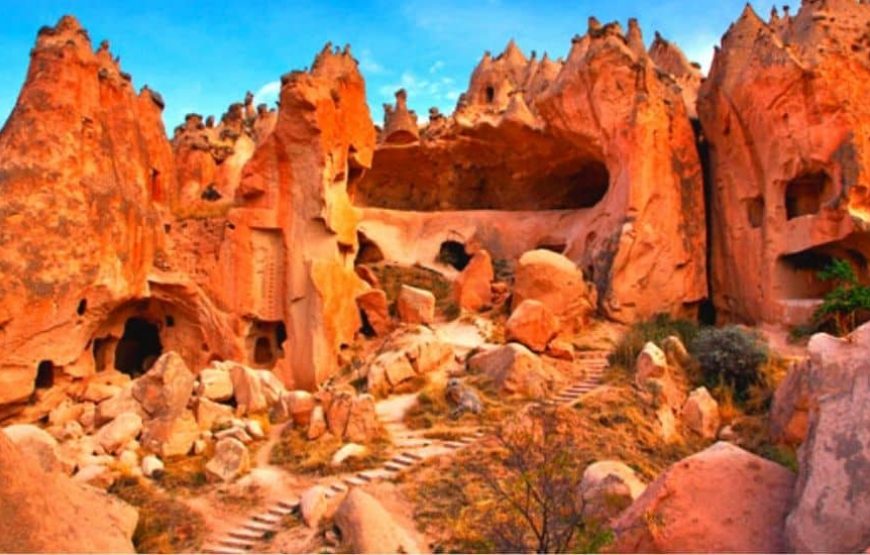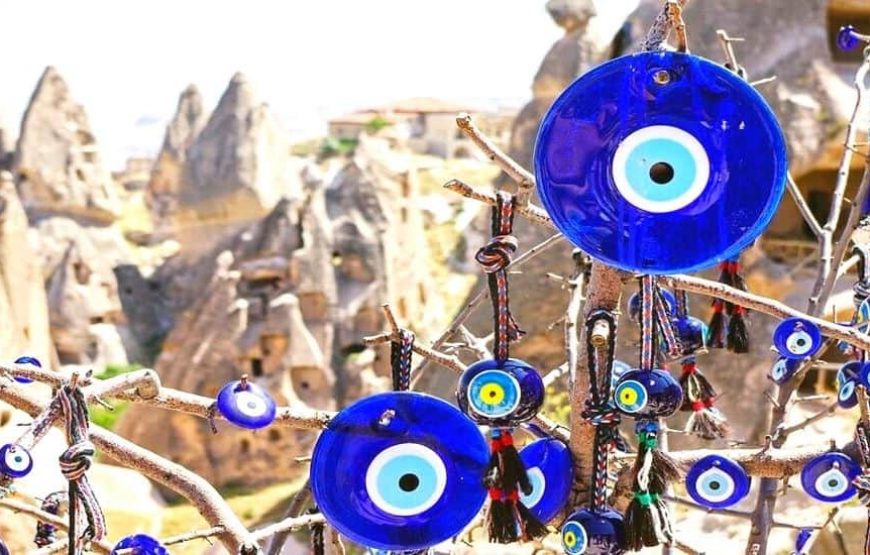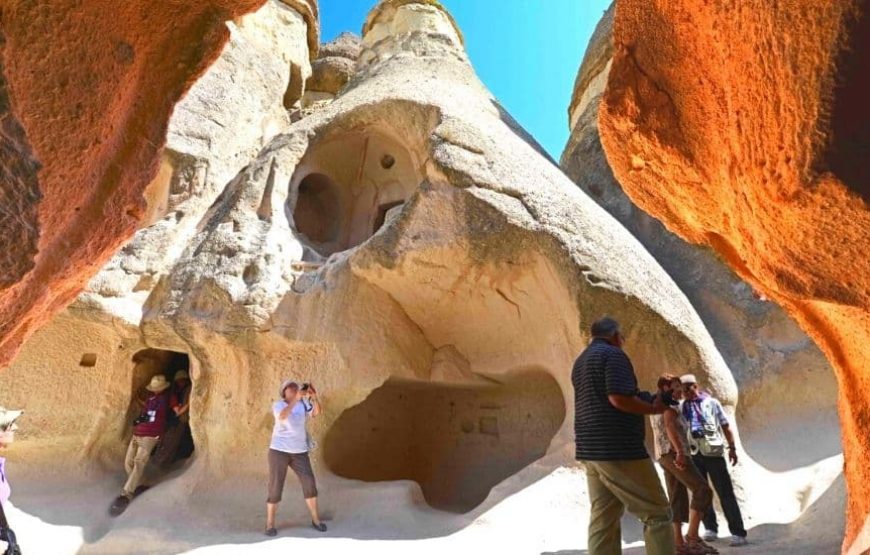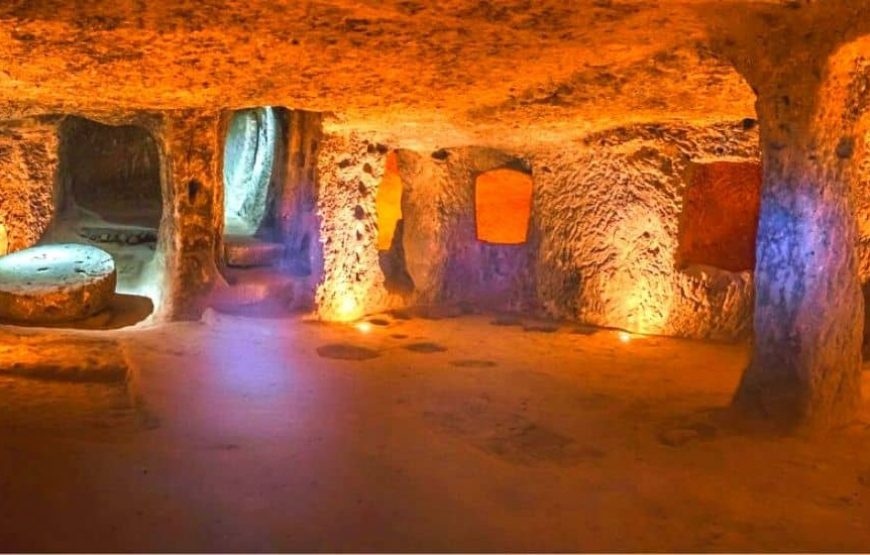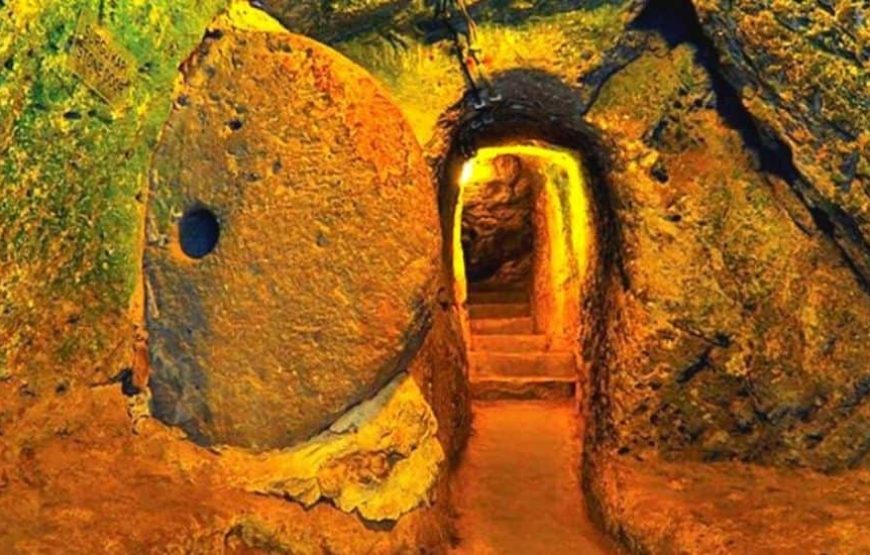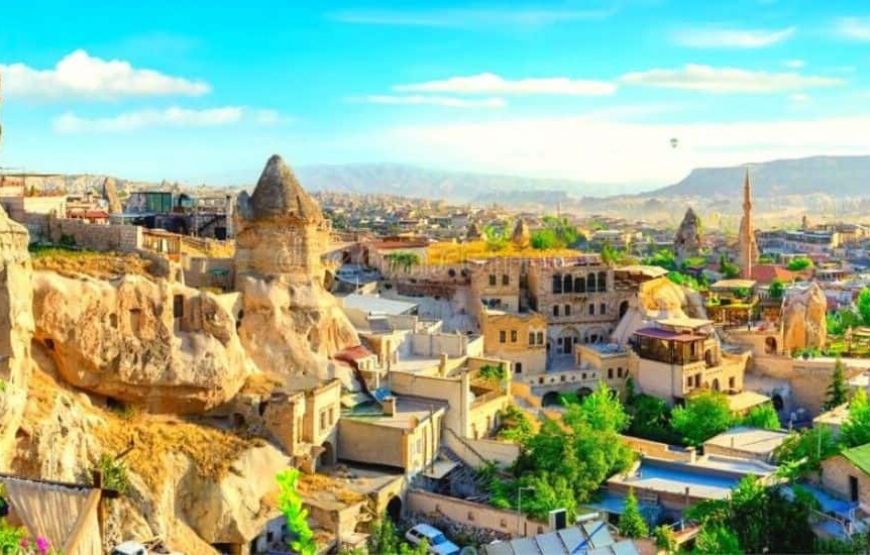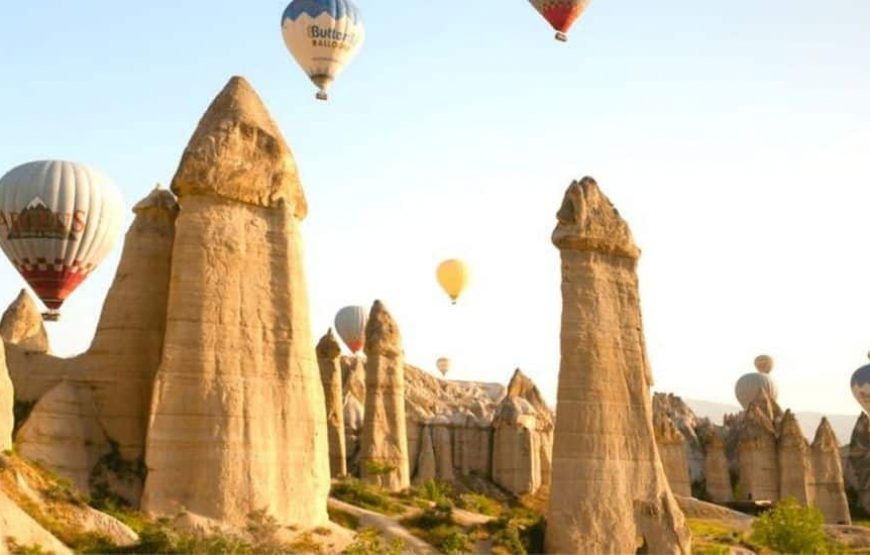 About This Activity
Explore the unique places in Cappadocia that interest you with your private tour guide. Although many cross-country tours in Turkey only allocate a day to Cappadocia's preternatural landscape and innovative architecture, most travelers find that a two-day tour strikes the right balance between seeing the region's highlights and sacrificing time elsewhere in the country. Don't risk running out of time to see all of the region's unique natural heritage; instead, make sure you get to experience all of Cappadocia's surreal landscapes, its cave churches, and the underground city.
Check Availability & Prices
Free cancellation
Cancel up to 3 days in advance.
Live tour guide
English, Spanish
Reserve now & Pay later
No required advance payment, you can pay it at the tour.
Private tour & Good for avaiding crowds
Private tour & Customize the itinerary according to your schedule.
Skip the ticket line
Preready ticket for skip the line.
HIGHLIGHTS
Create your own itinerary with this Cappadocia Private Tour.
See the all around of Cappadocia in two days.
Flexible itinerary and personal guide for historical and cultural insight.
Explore Goreme, Kaymakli and Uchisar, and see the ethereal rock formations.
Visit the UNESCO-listed Goreme Open Air Museum.
Discover the natural and historic treasures of the Ilhara Valley.
Travel in a climate-controlled van for a comfortable journey.
Start planning your tour:
What to Expect
Day 1 - North Cappadocia Red Tour
Our professional guide and the driver will pick you up at your hotel at 9:30. The first stop is Esentepe, the impressive panoramic viewpoint overlooking Goreme. Here your guide will give you information on the history of Cappadocia and the unique rock formations. From here we visit the beginning of Rose Valley for an easy one-hour hike through fairy chimneys, orchards and vineyards. Our next stop is the Goreme Open Air Museum, a UNESCO World Heritage site. Your guide will explain the meanings of the frescoes in the cave churches, decorated with scenes of the Old and New Testaments dating back to the 10th century. The site has been used as a monastery since the first years of Christianity. For lunch we will visit a lovely restaurant in Goreme. After lunch we make several photo stops along the way – including Urgup's family fairy chimneys, Devrent's animal-shaped rock formations and Monk's Valley with the famous mushroom-shaped fairy chimneys as well as St. Simeon's monk cell carved into the rock. Day one concludes in Avanos, a picturesque town on a river that supplies clay for the 4000 year-old Avanos tradition of pottery. A kick-wheel demonstration by a local potter and your chance at trying this ancient custom brings our day to an end. You will arrive back at your hotel around 5pm.

• Places We'II Visit: Goreme Open Air Museum - Goreme Panoroma - Avanos - Devrent Valley - Pasabaglari (Monks Valley) - Urgup Three Beauties
• Meal: Lunch
Day 2 - South Cappadocia Green Tour
On the second day of our Cappadocia trip, we will head towards the southern beauties of the region. Enjoy your breakfast at the hotel before you start your second day tour. Begin at Uchisar Castle, where panoramic views awe you. Explore Kızılçukur's striking red landscapes, and delve into the ancient Cavuşin village's rock-cut dwellings. Discover the whimsical Love Valley and venture deep into an Underground City (Özkonak or Kaymaklı) to unravel Cappadocia's hidden history. Relish a delightful lunch break, savoring local cuisine. Conclude your journey in the picturesque Pigeon Valley, where unique rock formations and pigeon houses await.

• Places We'II Visit: Kaymakli or Ozkonak Underground City - Uchisar Castle - Kizilcukur - Cavusin - Love Valley - Pigeon Valley
• Meal: Lunch
Included/Excluded
Air-conditioned vehicle
Private transportation
Professional Licenced Tour Guide
All local taxes and services
Museum entrance fees
Lunch
Drinks
Gratuities
How We'll Meet
We will be meeting you at your hotel lobby or central location in Cappadocia. If you haven't book your hotel yet, you can inform us hotel address couple of days before tour starts.
Know Before You Go
We will contact to you to get details of your pick-up location by Email or WhatsApp after booking.
Reviews
Showing 1 - 0 of 0 in total
You might also like
Search more Cappadocia Tours
Top Travel Destinations to Visit in Turkey