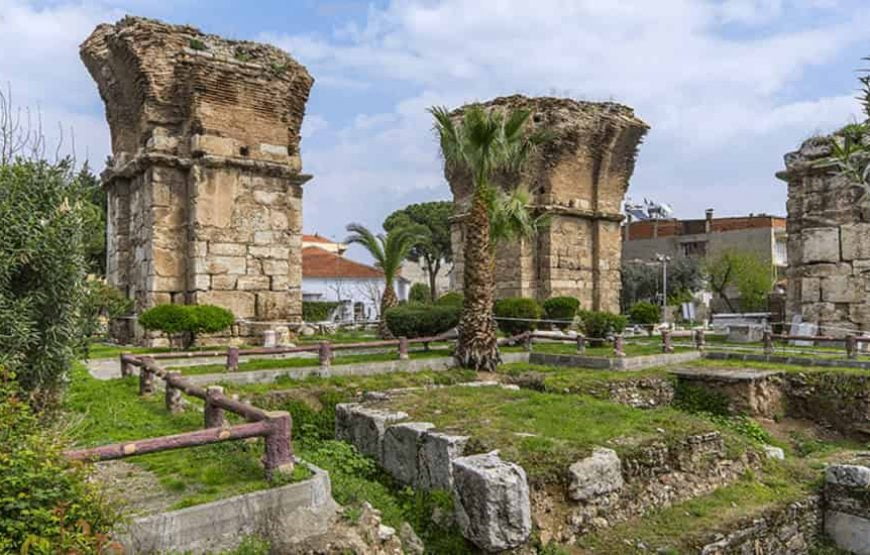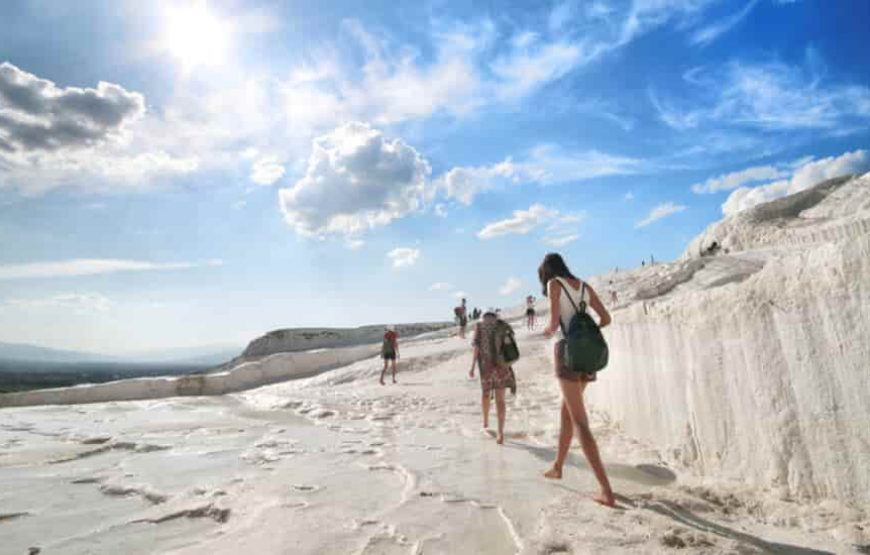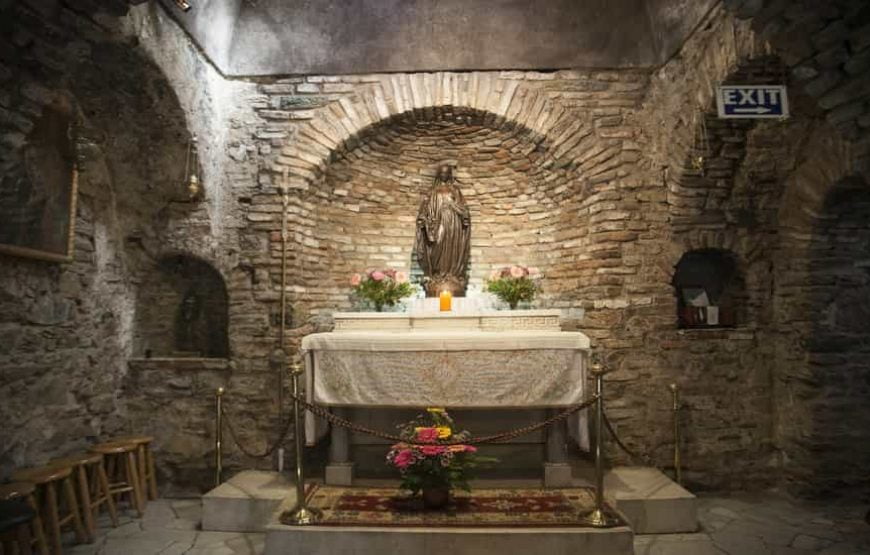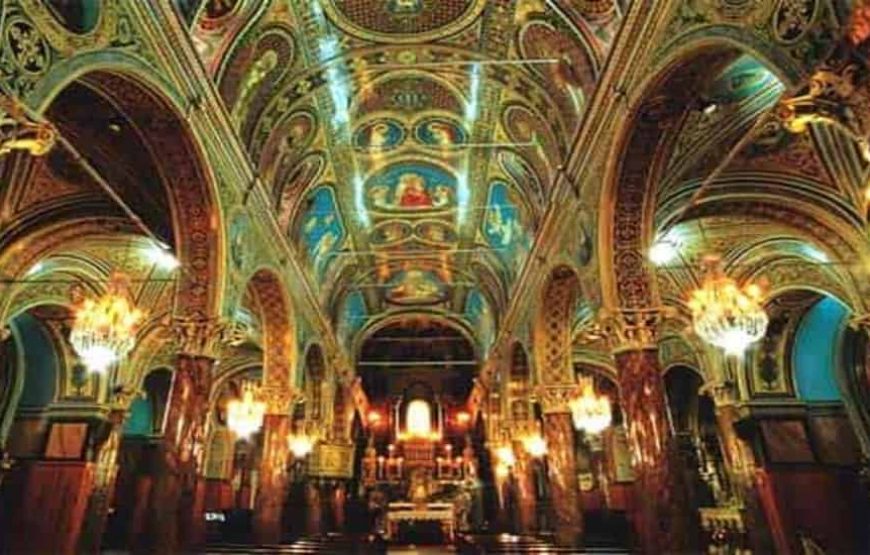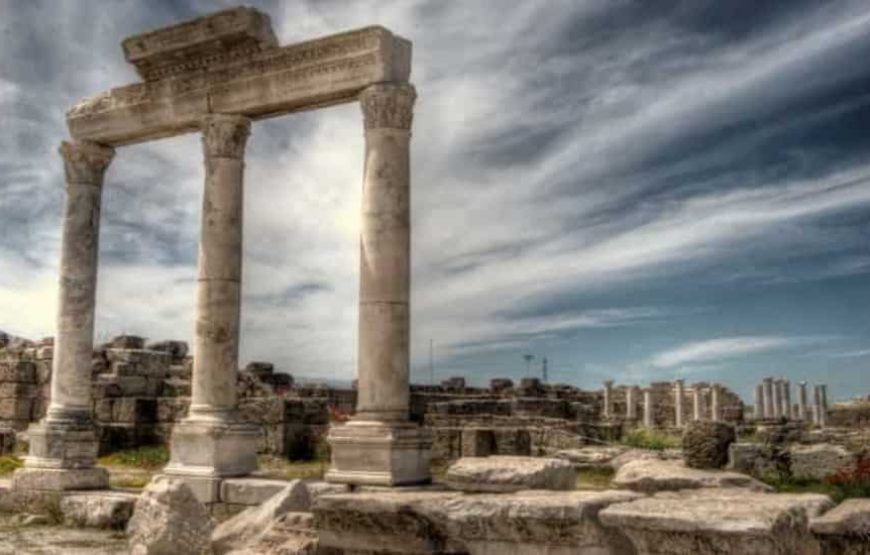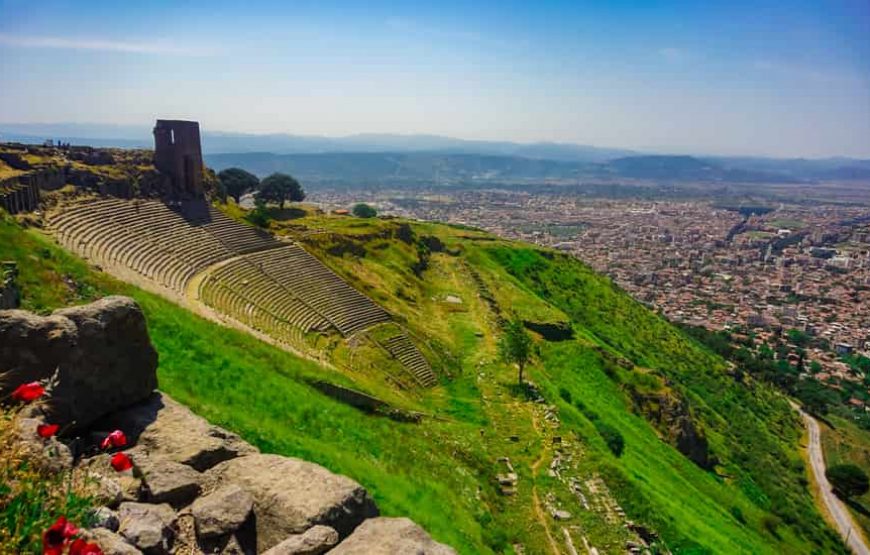 About This Activity
A wonderful experience with the professional bible oriented guides 7 Churches Revelation Turkey Tour from Istanbul and learn about the historical and spiritual significance of each, explore the surrounding archaeological treasures, and relax each day with included meals, air-conditioned transport, and comfortable hotel accommodation in Pamukkale and Pergamon.
Check Availability & Prices
Free cancellation
Cancel up to 7 days in advance
Live tour guide
English, Spanish
Route
Izmir - Ephesus - Laodicea - Pamukkale - Philadelphia - Sardes - Thyatira - Pergamon - Smyrna - Istanbul
Skip the ticket line
Preready ticket for skip the line.
Meet & Greet service at airports
Our team will welcome you at each airport.
Pick-up service included
We provide pick up and drop off Istanbul Hotels or AIRBNB.
HIGHLIGHTS
3-day tour of the Seven Churches of the Revelation in Turkey, from Istanbul
Visit the ancient churches at Thyatira and Smyrna, whose faithful were praised by St Paul
Explore the church ruins, Acropolis and healing center at Pergamon Discover the churches at Sardis, Philadelphia and Laodicea, and admire the white terraces of Pamukkale
See where St Paul preached at UNESCO-listed Ephesus and the House of the Virgin Mary
Start planning your tour:
What to Expect
Day 1 - Fly to Izmir and Ephesus, Laodicea Tour
Pick up at the hotel early in the morning to transport you to the airport. Flight to Izmir. Upon arrival, embark on a spiritual journey by visiting the House of Virgin Mary, believed to be her final dwelling place. Explore the awe-inspiring ancient city of Ephesus, home to the Temple of Artemis, one of the Seven Wonders of the Ancient World. Next, delve into the historical remnants of Laodicea, known for its ties to early Christianity. Conclude the day with a scenic drive to Pamukkale, where you'll settle in for the night amidst its natural beauty and hot springs. Overnight in Pamukkale.

• Places We'II Visit: Virgin Mary House - Ephesus Ancient City - Artemis Temple - Laodicea
• Meal: Lunch

Day 2 - Pamukkale, Philadelphia, Sardes, Thyatira Tour
After brekfast depart from hotel. Begin your day by exploring the captivating travertine terraces and thermal springs of Pamukkale, known for their stunning natural beauty. Visit Hierapolis, an ancient city adjacent to Pamukkale, famed for its historical ruins and therapeutic baths. After Pamukkale we will drive to exploring the ancient city of Philadelphia, referenced in the Book of Revelation. Continue your journey to Sardes, once a thriving city of the ancient kingdom of Lydia, and then proceed to Thyatira, known for its early Christian communities. Transition to Pergamon, where you'll spend the night, surrounded by its captivating historical ambiance. Overnight in Pergamon.

• Places We'II Visit: Pamukkale - Hierapolis - Philadelphia - Sardes - Thyatira
• Meal: Breakfast, Lunch
Day 3 - Pergamon, Smyrna Tour and Fly back to Istanbul
Explore the treasures of Pergamon, starting with its ancient city, where the Acropolis and Asklepion await your discovery. Ascend the Acropolis to witness remnants of its glorious past, including the Library, Temple of Trajan, and the Altar of Zeus. Visit the impressive Red Basilica before heading to Smyrna (modern-day Izmir), a city with a significant place in early Christian history. End of tour transfer to Izmir Airport and fy to Istanbul, after arrival transfer to your hotel or AIRBNB in Istanbul. End of Service.

• Places We'II Visit: Pergamon - Smyrna
• Meal: Breakfast, Lunch
Included/Excluded
2 Nights hotel accommodation with breakfast.
Domestic Flights (Istanbul to Izmir - Izmir to Istanbul )
Lunch at tours
Services of professionally licensed tour guide and service fee.
All hotel pick-up services for tours from/to hotel mentioned in the itinerary.
All transfers from/to airport and your hotel mentioned in the itinerary.
All Entrance fees & Museum fees mentioned by the itineraries.
All local taxes and services.
Drinks at lunch
Ephesus Terrace Houses Fee
Pamukkale Cleopatra Pool Fee for swimming
Where You'll Stay
Standard Package – Included in this package: Standard package style accommodation is where you will stay at boutique hotels, they will have clean, comfortable rooms.
Bergama/Pergamon Hotels :
Pamukkale Hotels :
Know Before You Go
All passenger names, passport numbers, passport expiry date and country is required for flight tickets.
Each passenger is permitted 15 kg (adults) luggage + 8 kg hand bag for cabin on domestic flights.
Hotel check in time at 14:00 and check out time at 12:00 noon.
For your domestic flights, the driver will drop you off at the airport terminal entrance doors, this tour does
not include assistant services at airports for check in etc.
We will contact to you to get details of your pick-up location by Email or WhatsApp after booking.
Reviews
Showing 1 - 0 of 0 in total
You might also like
Search more for 7 Churches of Revelation Tours
Top Travel Destinations to Visit in Turkey