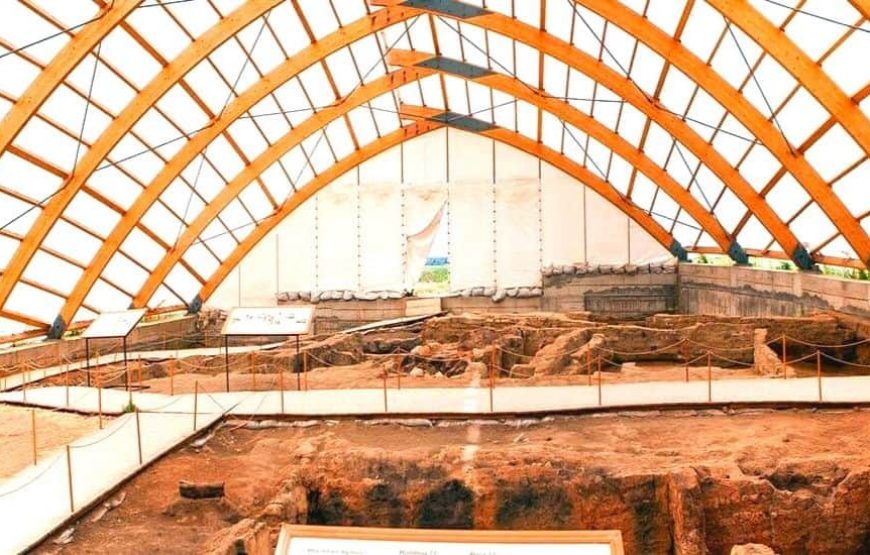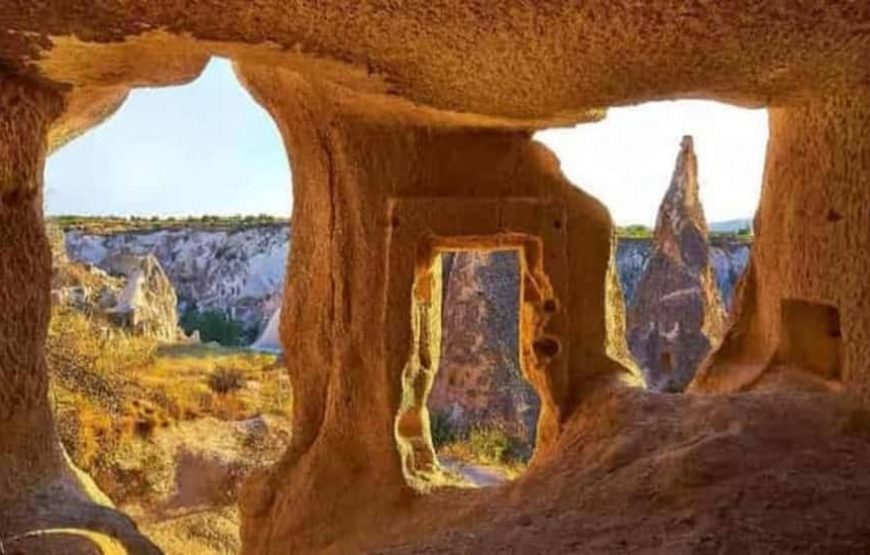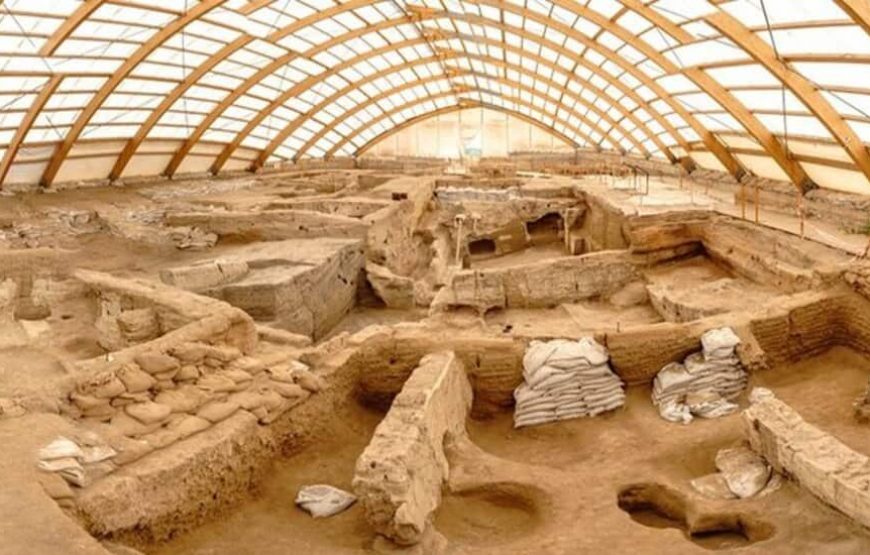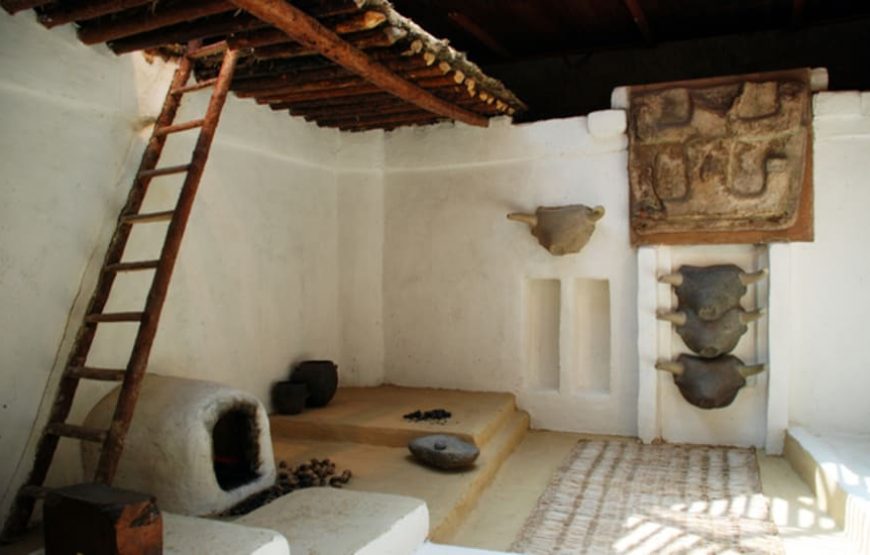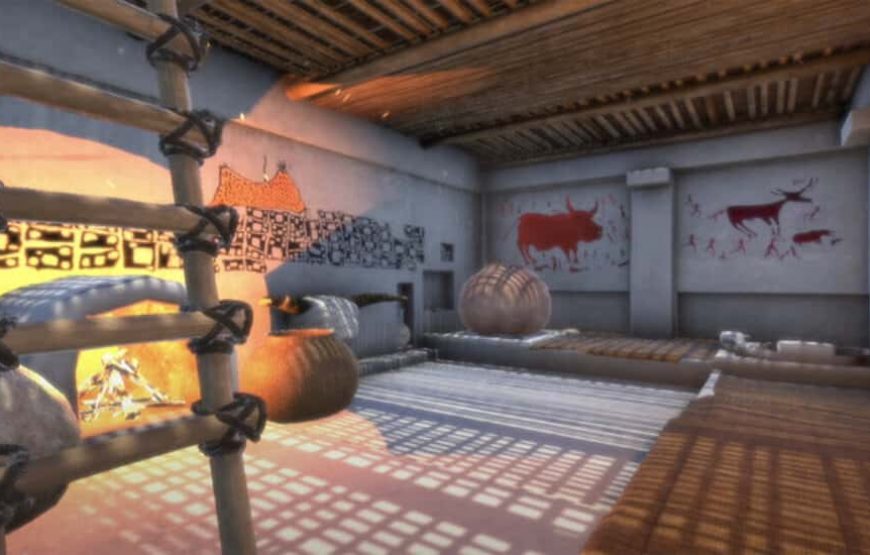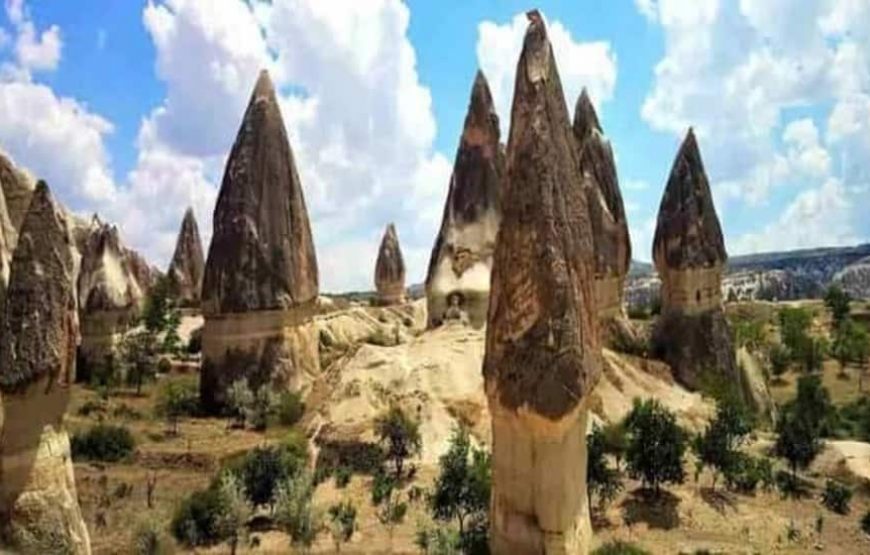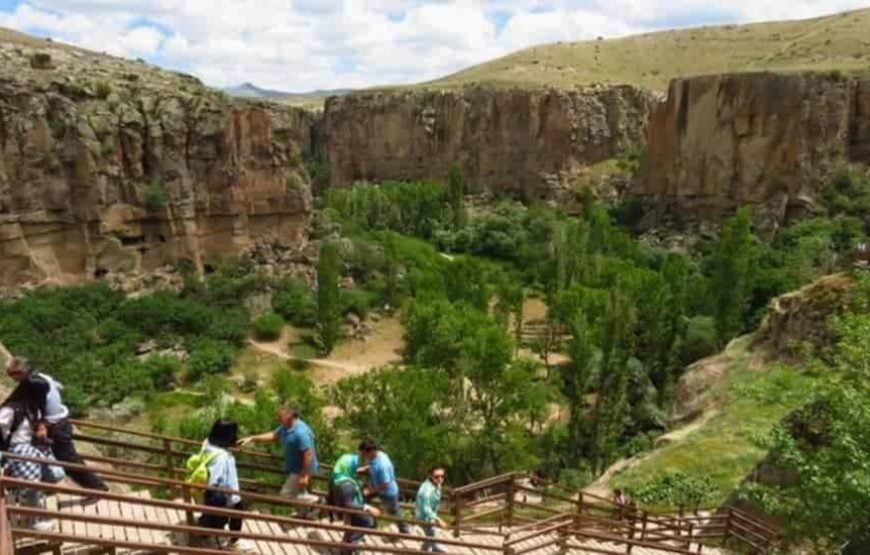 About This Activity
Get a comprehensive overview of Cappadocia and Catalhoyuk from Istanbul. Catalhoyuk, Neolithic (New Stone Age) settlement which dates back 9000 years. Specially designed itinerary exploring the history, culture, art and religions of some of the inhabitants of this land since prehistoric times through the present. You will have 2 days to appreciate, experience and enjoy the natural beauty of the land of Cappadocia.
Check Availability & Prices
Free cancellation
Cancel up to 7 days in advance
Route
Cappadocia - Konya (Catalhoyuk) - Istanbul
Skip the ticket line
Preready ticket for skip the line.
Meet & Greet service at airports
Our team will welcome you at Cappadocia and Istanbul or Sabiha Airport.
Pick-up service included
We provide pick up and drop off Istanbul Hotels or AIRBNB.
HIGHLIGHTS
Visit Göreme Open-Air Museum, a UNESCO World Heritage Site,
Upgrade to see aerial views of Cappadocia's lunar landscape from a hot air balloon.
Explore Underground City where Turkey's early Christians hid from persecutors.
Visit one of the most surprising neolithic age open-air museum of Çatalhöyük.
Start planning your tour:
What to Expect
Day 1 - Fly to Cappadocia and North/Red Tour
Pick up from your hotel in Istanbul and transfer to Istanbul airport. Fly to Cappadocia. After you arrive to airport our representative will meet you and take you to where we start the tour in Cappadocia.

Embark on a mesmerizing Cappadocia tour, starting at the stunning Goreme Panorama. Explore the ancient Open Air Museum, showcasing remarkable rock-cut architecture. In Avanos, witness pottery craftsmanship and even try your hand at it. Devrent Valley's whimsical rock formations and Pasabaglari's mushroom-shaped wonders will leave you in awe. Capture the beauty of the Three Beauties in Urgup town. Enjoy a delicious lunch break amidst these wonders, savoring local cuisine. Immerse yourself in Cappadocia's magic with this tour. After the tour transfer to hotel. Overnight in Cappadocia.

• Places We'II Visit: Goreme Open Air Museum - Goreme Panoroma - Avanos - Devrent Valley - Pasabaglari (Monks Valley) - Urgup Three Beauties
• Meal: Lunch
Optional - Cappadocia Hot Air Balloon Ride
Float over Cappadocia's fairy chimneys, tuff valleys and rock-cut churches and experience the sunrise from a unique aerial viewpoint on this 1-hour hot air balloon flight. Hot air balloon ride in Cappadocia is one of the major attractions best things to do in Cappadocia. The Cappadocia hot air balloon tour also considered as one of the most interesting and exciting attractions in the world.

Admire the stunning landscape of Cappadocia from a hot air balloon at sunrise on this tour. Depart from your hotel in an air-conditioned minivan and make your way to Goreme. Enjoy a light breakfast before boarding your balloon with your pilot.

Enjoy memorable panoramic views from up to 1,000 feet (300 meters) above ground, then celebrate your safe landing with a champagne toast and a personalized flight certificate.
Day 2 – South/Green Tour
On the second day of our Cappadocia trip, we will head towards the southern beauties of the region. Enjoy your breakfast at the hotel before you start your second day tour. Begin at Uchisar Castle, where panoramic views awe you. Explore Kızılçukur's striking red landscapes, and delve into the ancient Cavuşin village's rock-cut dwellings. Discover the whimsical Love Valley and venture deep into an Underground City (Özkonak or Kaymaklı) to unravel Cappadocia's hidden history. Relish a delightful lunch break, savoring local cuisine. Conclude your journey in the picturesque Pigeon Valley, where unique rock formations and pigeon houses await. After tour transfer to your hotel and overnight in Cappadocia.

• Places We'II Visit: Kaymakli or Ozkonak Underground City - Uchisar Castle - Kizilcukur - Cavusin - Love Valley - Pigeon Valley
• Meal: Breakfast, Lunch
Day 3 – Catalhoyuk Tour from Cappadocia and Fly back to Istanbul
After breakfast depart from hotel and transfer to Catalhoyuk where is around 4 hours drive away from Cappadocia ;

Catalhoyuk, on the surface of Çatalhöyük is two mounds: the smaller and more recent to the west of the site and the larger and more ancient to the east. Daily life took place both at the settlement of Çatalhöyük and away from it, in the surrounding landscape. Men and women led very similar lives, with analysis of human skeletons showing generally identical diets. Infant mortality was high, as were the risks for women during childbirth. However in general, people lived healthily and actively. They ate a varied diet containing both animal products such as fish and beef and plants such as barley and wheat. Remarkably, upon their death, people were buried under the floors of houses. The bodies were often tightly bound in a flexed position and placed in a simple grave with few or no artifacts. After tour you will be transfered to airport. Fly to Istanbul. Transfer to hotel in Istanbul. End of the Service.

• Places We'II Visit: Catalhoyuk Archeological Sites
• Meal: Breakfast, Lunch
Included/Excluded
2 Nights hotel accommodation with breakfast
Domestic Flights ( Istanbul to Cappadocia - Konya to Istanbul )
North Cappadocia Tour with Lunch
South Cappadocia Tour with Lunch
Catalhoyuk Tour from Cappadocia with Lunch
All hotel pick-up services for tours from/to hotel mentioned in the itinerary
All transfers from/to airport and your hotel mentioned in the itinerary
All Entrance fees & Museum fees mentioned by the itineraries
All local taxes and services
Where You'll Stay
Standard Package – Included in this package: Standard package style accommodation is where you will stay at boutique hotels, they will have clean, comfortable rooms.
Cappadocia Hotels :
Premium Package : Premium package can include your large chain hotels ( 4*,5* stars ) and you will also find a variety of smaller locally run Premium Boutique Hotels.
Cappadocia :
*Please mention on your request. Extra charges apply in this category.
View Other Hotels
Know Before You Go
All passenger names, passport numbers, passport expiry date and country is required for flight tickets.
Each passenger is permitted 15 kg (adults) luggage + 8 kg hand bag for cabin on domestic flights.
Hotel check in time at 14:00 and check out time at 12:00 noon.
For your domestic flights, the driver will drop you off at the airport terminal entrance doors, this tour does
not include assistant services at airports for check in etc.
If hot air balloon ride is cancelled because of weather conditions, total cost of hot air balloon ride will be refunded.
We will contact to you to get details of your pick-up location by Email or WhatsApp after booking.
Reviews
Showing 1 - 0 of 0 in total
You might also like
Search more Catalhoyuk and Cappadocia Tours
Top Travel Destinations to Visit in Turkey