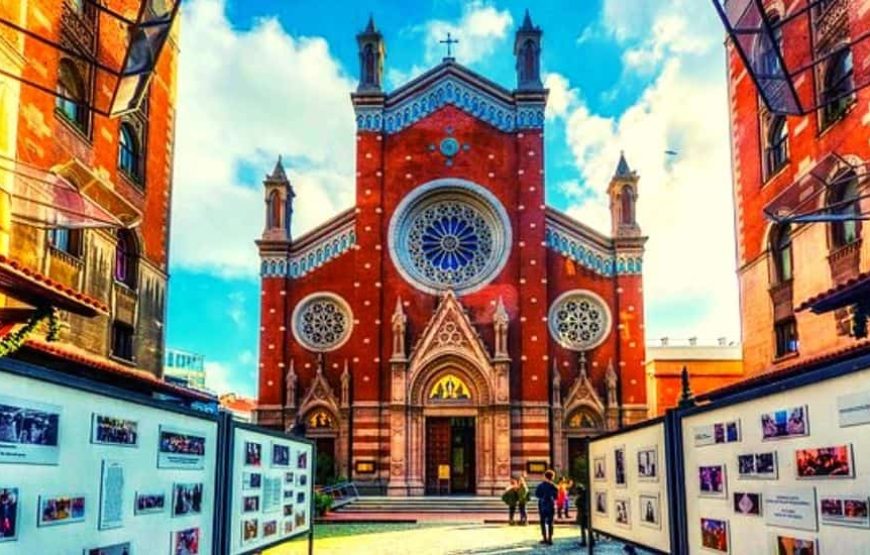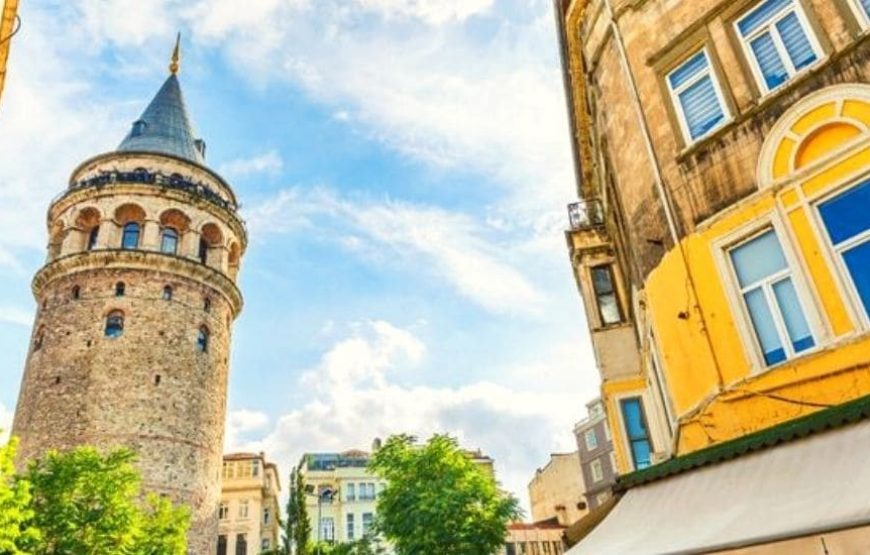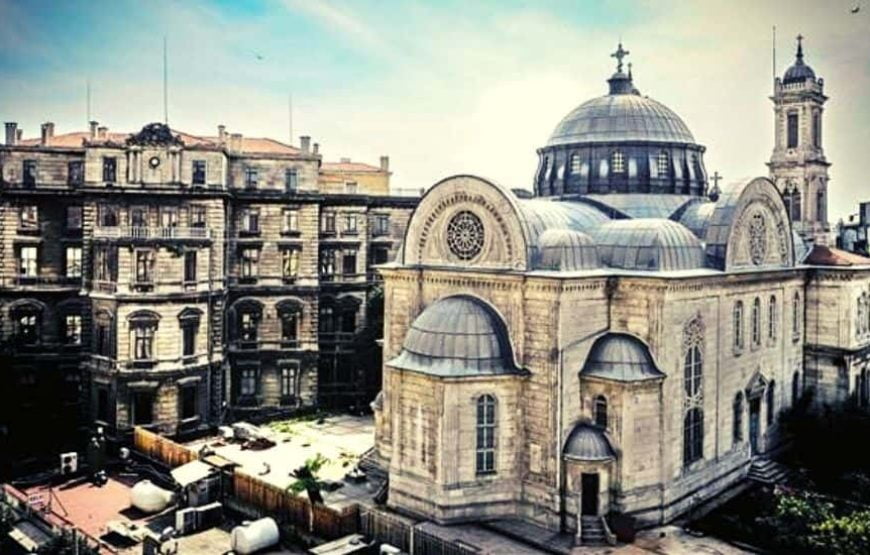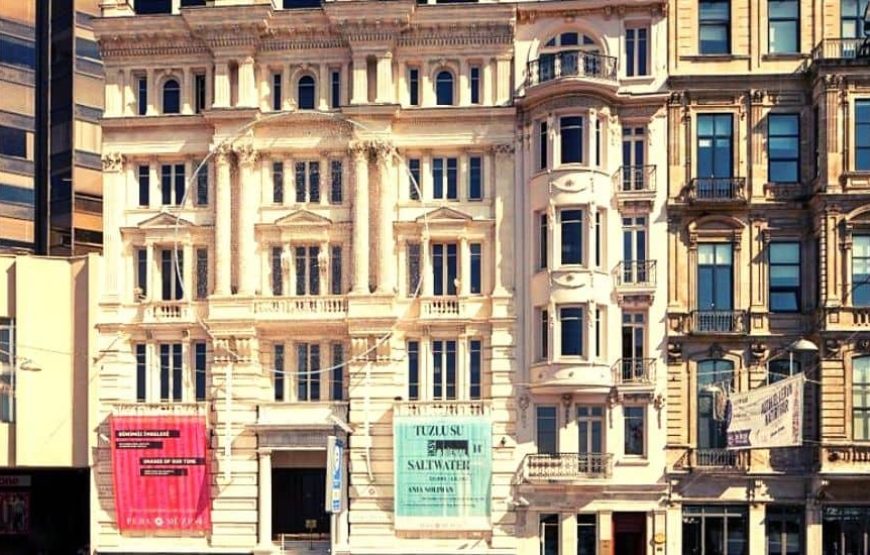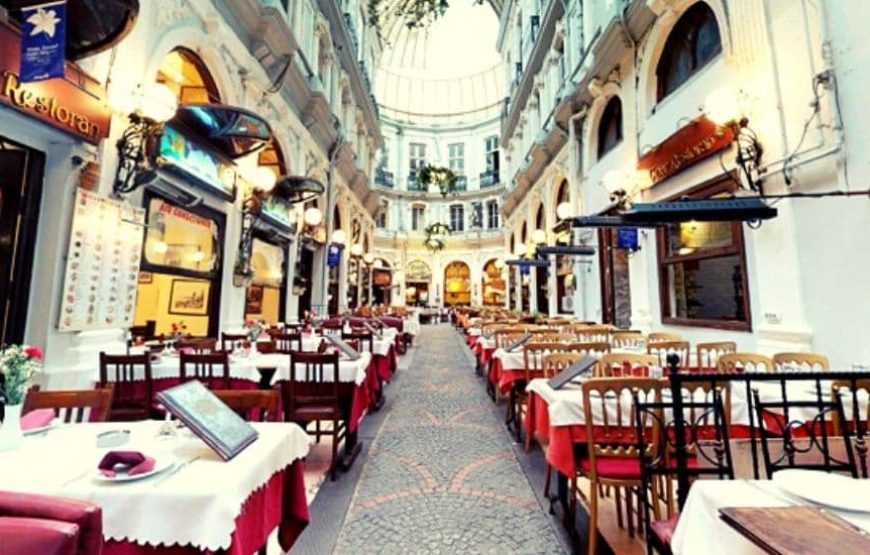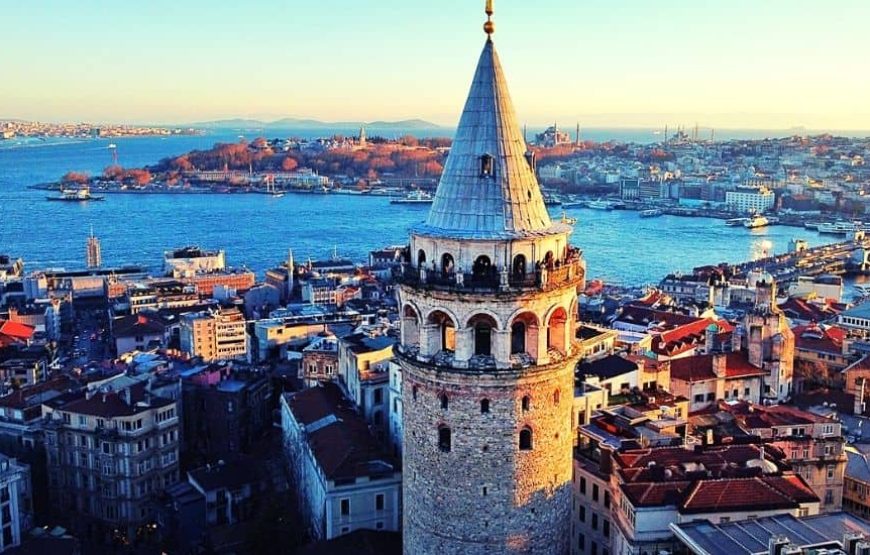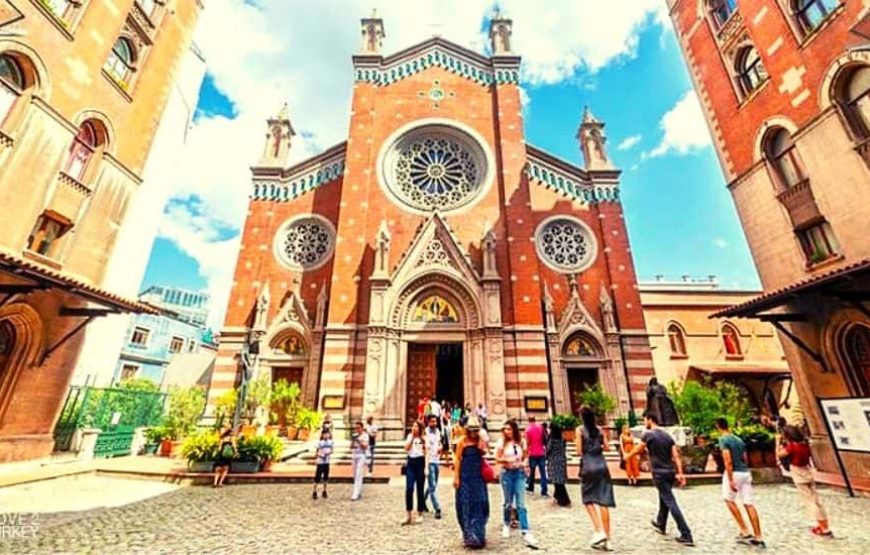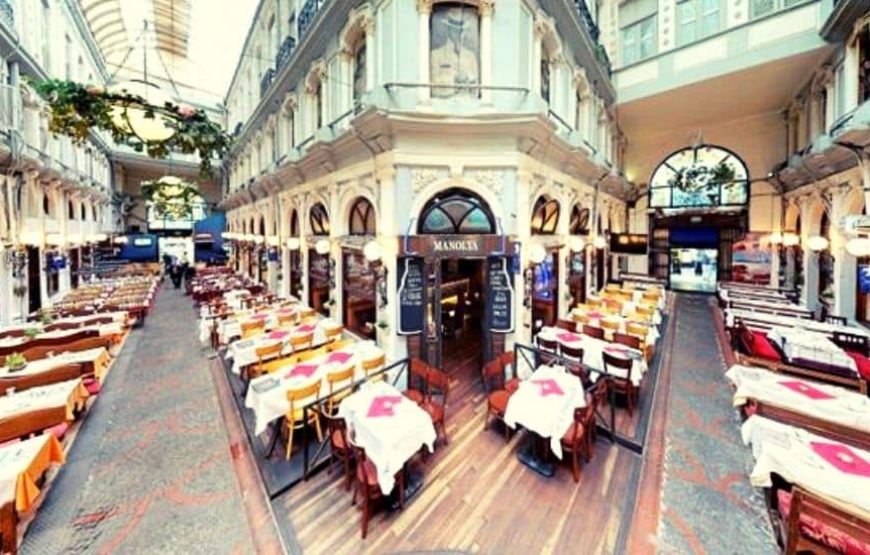 About This Activity
Enjoy 1 Day Taksim Istiklal Street Private Tour to explore Taksim Square, Istiklal Street, and the historic neighbourhood of Galata. You will meet your tour at the hotel loby and than will stroll on the exiting little side streets of Istiklal Street, sit in one of the intriguing coffee shops and talk with your guide, see the amazing Embassy buildings, visit Armenian and Romaic churches, ancient districts, impressive walkways and much more.
Check Availability & Prices
Free cancellation
Cancel up to 3 days in advance.
Live tour guide
English, Spanish, French, German, Russian, Italian
Reserve now & Pay later
No required advance payment, you can pay it at the tour.
Private tour & Good for avaiding crowds
Private group tour & Customize the itinerary according to your schedule.
Skip the ticket line
Preready ticket for skip the line.
HIGHLIGHTS
Let your guide take you to the hidden backstreets and passages of Taksim
Discover the secret haunts of locals, best local eating places and bars
Sample top-notch Beyoğlu Chocolate suggested by your guide
Enjoy the relaxed pace of a walking tour
Customize the itinerary according to your schedule
Start planning your tour:
What to Expect
1 Day Taksim Istiklal Street Private Tour
Meet your tour guide the hotel and head towards Pera district. Pera is the ancient name of Beyoğlu district and it was used until the mid of 20th century. Pera means "across" or "other side" in Greek and it was used to describe the other side of the Golden Horn during Byzantine Period.

We will start our tour by walking down Istiklal Street, one of the most populated pedestrian streets of Istanbul and Pera district. It is 1,6 km long and it is popped with Cafes, Patisseries, Theatres, Shopping Centres and Restaurants of all sorts. Our first stop is French Cultural Institute, which brings French Culture to the Istikal Street or as it was called a century ago "Grande Rue de Pera".

Next stop is Hagia Triada Eastern Ortodox Church, meaning "Holy Trinity" the largest Greek Orthodox Church in Istanbul. Next we visit Ağa Camii Mosque constructed in 1868. Next, we visit Galatasaray High School, the oldest high school in Ottoman Empire. It was constructed in 1481 and it was named "Galata Sarayı Enderun-u Hümayunu" meaning Galata Palace Imperial School. Next we visit Çiçek Pasajı, one of the first theatres in Ottoman Empire, it is now a passage.

We descend down from French Street, a lovely street built in French style populated by brassieres and cafes. Our next stop will be Church of Saint Antoine, largest Roman Catholic church in Istanbul. Our next stop will be Crimea Memorial Church constructed between 1858-68 by Sultan Abdulmecit to honour the British Soldiers who joined Crimean War by Ottoman and French side. From there, we visit Pera Palace Hotel, a museum hotel, the oldest European Hotel in Istanbul built to accommodate guest who were traveling with Famous Orient Express. We will then ride "The Tunnel" which is the second-oldest subterranean urban rail line in the world.

End of our tour we will stop to see Galata Tower from outsite or upon your request we can visit the Galata Tower.
Included/Excluded
Professional local guide fees
All local taxes and services
Lunch
Museum/Attraction Tickets
Personal expenses
How We'll Meet
We will be meeting you at your hotel lobby in Istanbul or at the Sultanahmet Tram Station. If you haven't book your hotel yet, you can inform us hotel address couple of days before tour starts.
FAQs
You can cancel the booking 3 days prior to the start of the tour
The tour start time is entirely your choice for private tours. We recommend you to start between 08:30am. - 09:30am. to see many places as possible.
Yes you can pay it by VISA and MASTERCARD at the tour
Yes we accept TRY, EURO, USD, GBP and AUD for the payment.
**You can pay the tour with currencies mentioned above with Turkish Liras exchange rate at the day of payment.
Reviews
Showing 1 - 0 of 0 in total
You might also like
Search more Istanbul Tours & Activities
Top Travel Destinations to Visit in Turkey