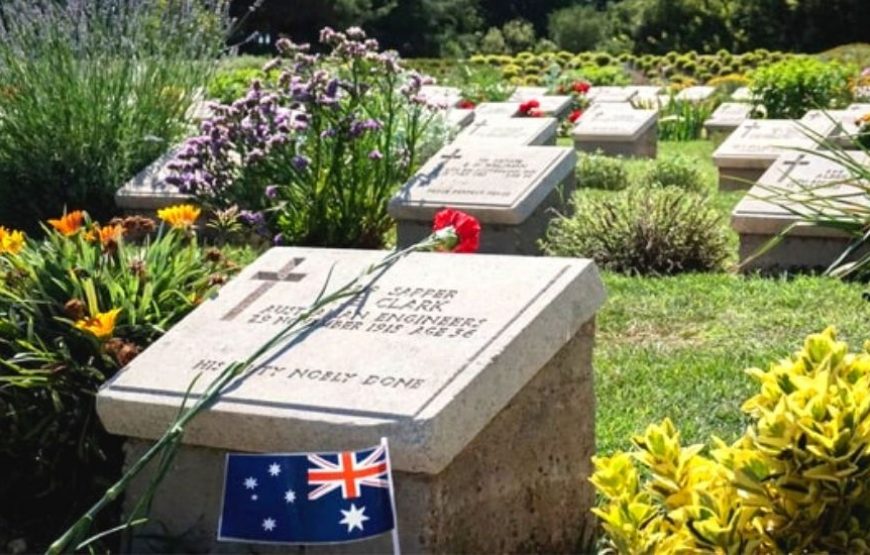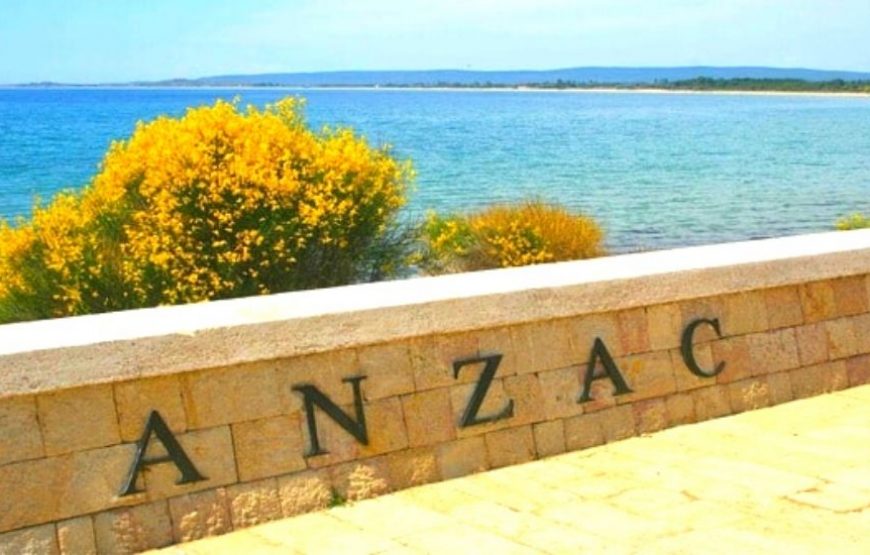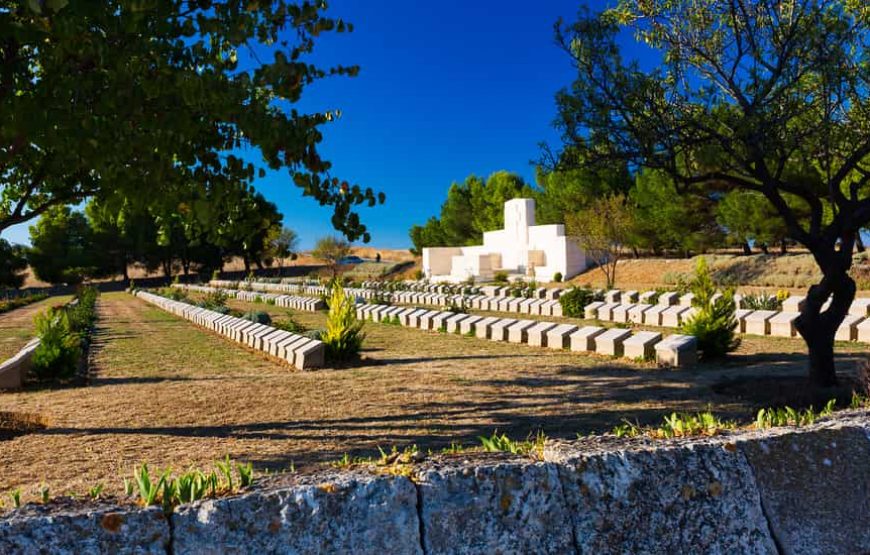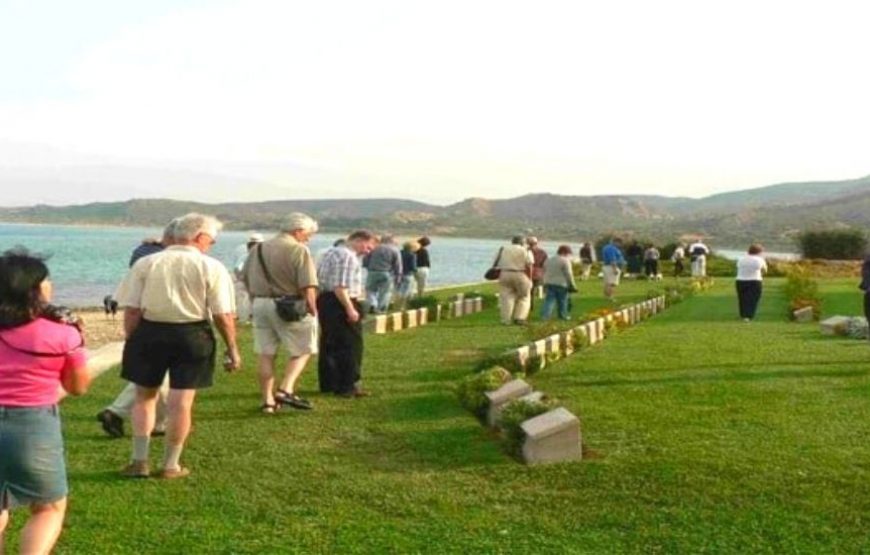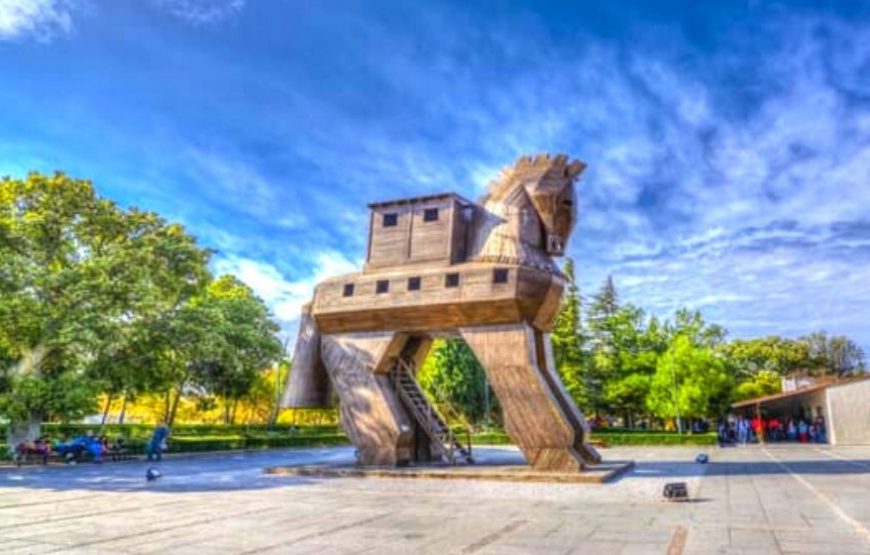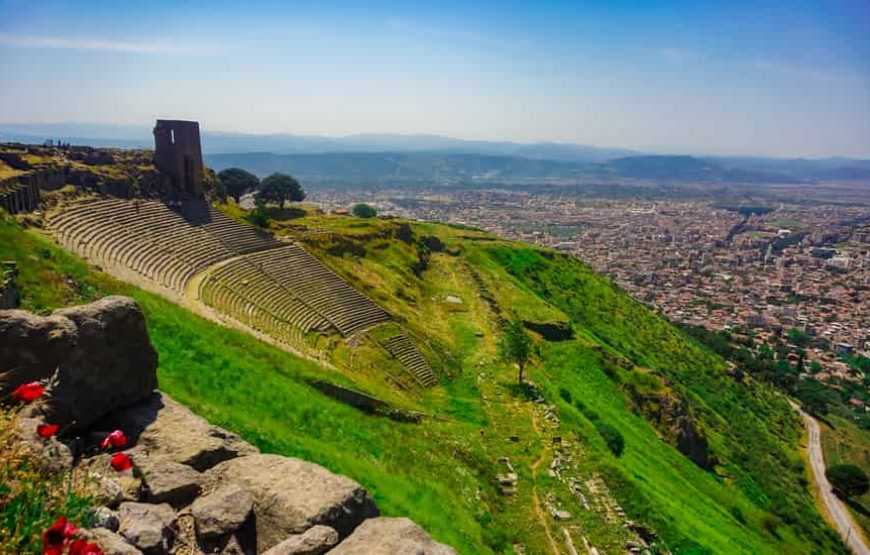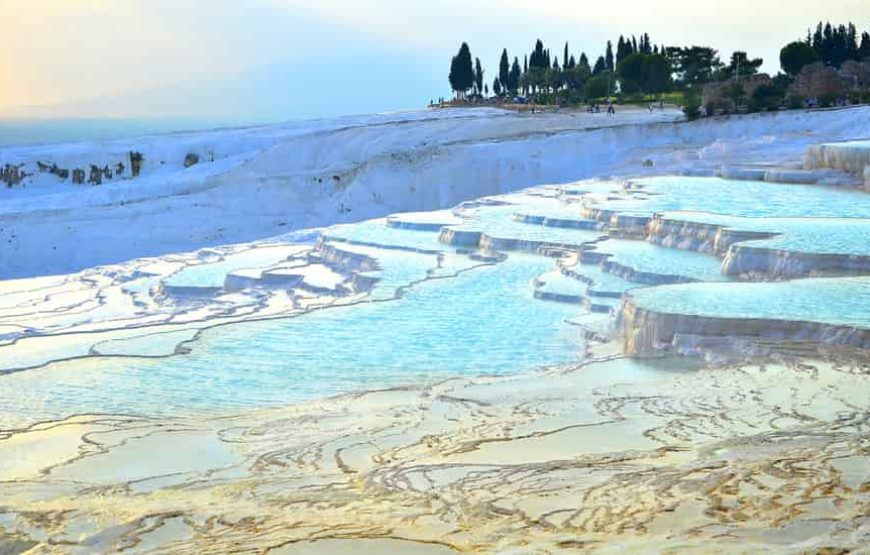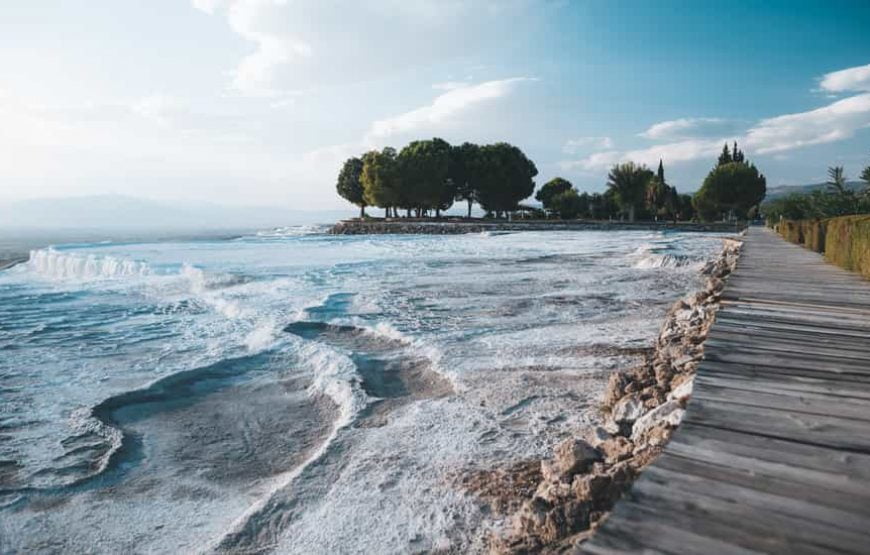 About This Activity
4 Days Gallipoli Troy Pergamon Ephesus and Pamukkale Tour will give you a chance to see most important historical archaeological sites of Western Turkey from Istanbul and it's included guided tours in the sights, transportations, lunch and hotels.
Check Availability & Prices
Free cancellation
Cancel up to 7 days in advance
Route
Istanbul - Gallipoli - Troy - Pergamon - Kusadasi - Ephesus - Pamukkale - Istanbul
Skip the ticket line
Preready ticket for skip the line
Meet & Greet service at airports
Our team will welcome you at Istanbul Airport.
HIGHLIGHTS
Visit the WWI sites of the Gallipoli Peninsula, including Anzac Cove.
Explore spectacular Ephesus, perhaps Europe's best-preserved Greco-Roman city.
Admire the snow-white, calcified rock terraces of Pamukkale.
Start planning your tour:
What to Expect
Day 1 - Istanbul to Gallipoli ( Gallipoli Tour )
Departure from Istanbul very early in the morning. Arrival in Gallipoli after 5.5 hours drive. Visiting Kabatepe Museum, Anzac Cove, Lone Pine Australian Memorial, Johnston`s Jolly (Turkish & Allied trenches & tunnels) The Nek, Chunuk Bair New Zealand Memorial. Overnight in Canakkale.

• Places We'II Visit: Brighton Beach - Beach Cemetery - ANZAC Cove - Ariburnu Cemetery - ANZAC Commemorative Site - Respect to Mehmetcik Statue - Lone Pine Australian Memorial - Johnston's Jolly(Turkish and Allied trenches and tunnels) - Turkish 57th Infantry Regiment Cemetery - The Nek - Chunuk Bair New Zealand Memorial
• Meal: Lunch
Day 2 - Troy & Pergamum ( Arrival in Kusadası )
08:00 am depart to Kusadasi (6 hours drive). Our first stop is Troy. Visiting this famous archaeological and mythological site, home of the "Trojan Horse" and "Helen of Troy". After the tour, continue to Pergamum Acropolis. Visit Athena and Trojan Temples, Temple of Zeus, Temple of Dionysos, Gymnasium of Youth, Odeon, Library, Agora, Great Theatre and Roman Bath. After the tour drive to Kusadasi (3 hours). Overnight in Kusadasi.

• Places We'II Visit: The Trojan Horse - Troy Ancient City - Pergamon Ancient City
• Meal: Breakfast, Lunch
Day 3 - Ephesus Tour
Departure from the hotel at around 09:00am. with pick-up service to where we start to tour. Embark on a remarkable journey through history with our Ephesus Tour. Begin by paying homage at the sacred Virgin Mary House, a place of pilgrimage and spirituality. Then, step into the ancient world as we explore the magnificent Ephesus city, home to the iconic Artemis Temple and captivating ruins. After immersing in the rich past, we'll pause for a delightful lunch, ensuring a day filled with discovery and culinary delights. After the tour transfer to hotel. Overnight in Kusadasi.

• Places We'II Visit: Virgin Mary House - Ephesus Ancient City - Artemis Temple
• Meal: Breakfast, Lunch
Day 4 - Pamukkale Tour and Fly to Istanbul
We will pick you up from your hotel around 07:30am. 08:00 am. and join your group for full day tour of Pamukkale meaning "cotton castle" in Turkish, is a famous for the healing properties of its thermal mineral baths and beautiful cascading snow-white terraced cliff side basins and waterfalls. After lunch, we will also visit the ancient Roman city ruins of Hierapolis, a UNESCO World Heritage Site. See the magnificently preserved Necropolis, Avenue of Tombs, Gates, Thermal Baths, Devil's Hole and the Masterpiece Theater. After the tour transfer to airport. Fly back to Istanbul. Transfer to your hotel in Istanbul. End of Serevice.

• Places We'II Visit: Pamukkale Travertines - Hierapolis Ancient City - Cleopatra Pools (Extra Fee for swimming)
• Meal: Breakfast, Lunch
Included/Excluded
3 Nights hotel accommodation with breakfast
Domestic Flight ( Denizli to Istanbul )
Gallipoli Tour with Lunch
Troy and Pergamon Tour with Lunch
Pamukkale Tour with Lunch
Ephesus Tour with Lunch
All hotel pick-up services for tours from/to hotel mentioned in the itinerary
All transfers from/to airport and your hotel mentioned in the itinerary
All Entrance fees and Museum fees mentioned by the itineraries
All local taxes and services
Drinks at lunch
Ephesus Terrace Houses Fee
Pamukkale Cleopatra Pool Fee for swimming
Where You'll Stay
Standard Package – Included in this package: Standard package style accommodation is where you will stay at boutique hotels, they will have clean, comfortable rooms.
Canakkale Hotels :
Kusadasi Hotels :
Premium Package : Premium package can include your large chain hotels ( 4*,5* stars ) and you will also find a variety of smaller locally run Premium Boutique Hotels.
Canakkale Hotels :
Kusadasi Hotels :
*Please mention on your request. Extra charges apply in this category.
View Other Hotels
How We'll Meet
We will be meeting you at your centrally located hotel or central location in Istanbul. If you haven't book your hotel yet, you can inform us hotel address couple of days before tour starts.
Know Before You Go
All passenger names, passport numbers, passport expiry date and country is required for flight tickets.
Each passenger is permitted 15 kg (adults) luggage + 8 kg hand bag for cabin on domestic flights.
Hotel check in time at 14:00 and check out time at 12:00 noon.
Reviews
Showing 1 - 0 of 0 in total
You might also like
Search more Turkey Tours & Activities
Top Travel Destinations to Visit in Turkey