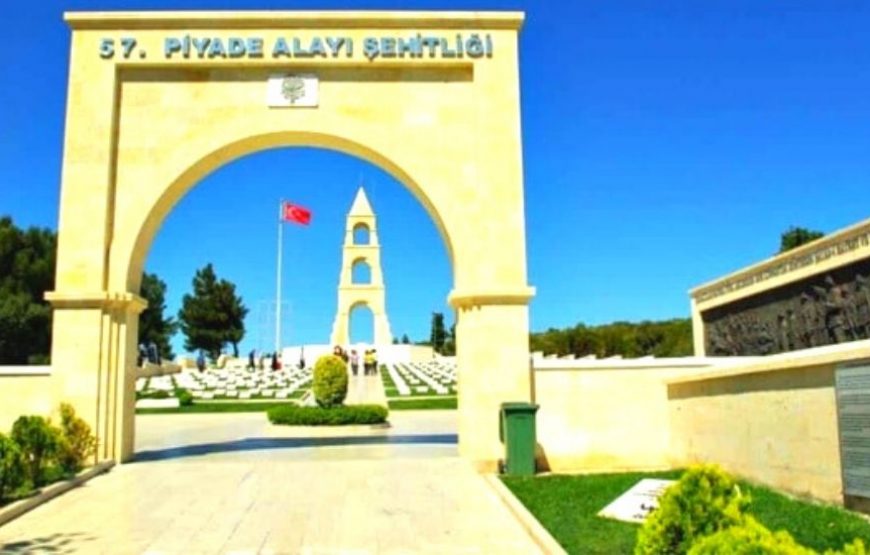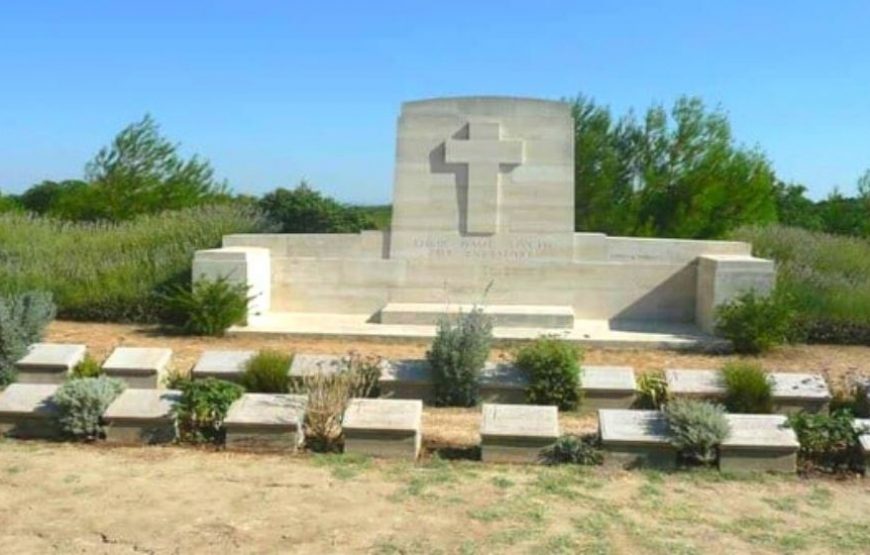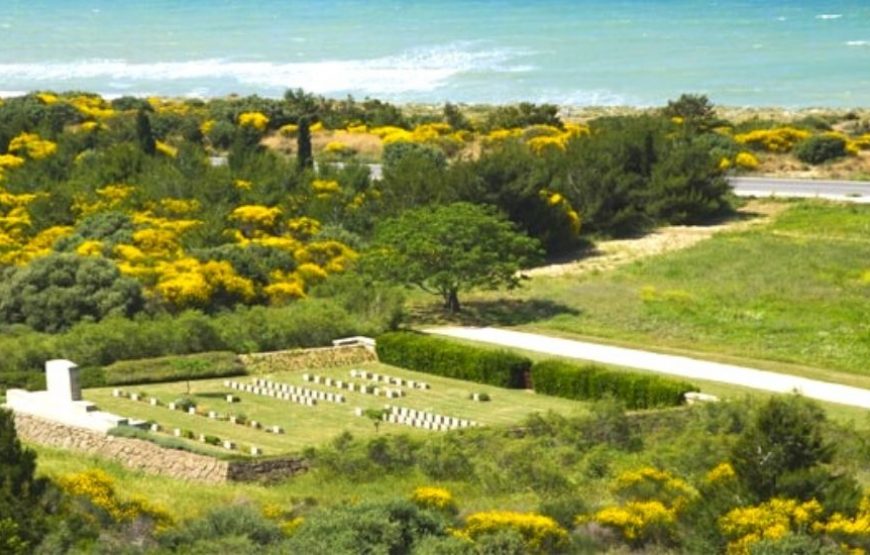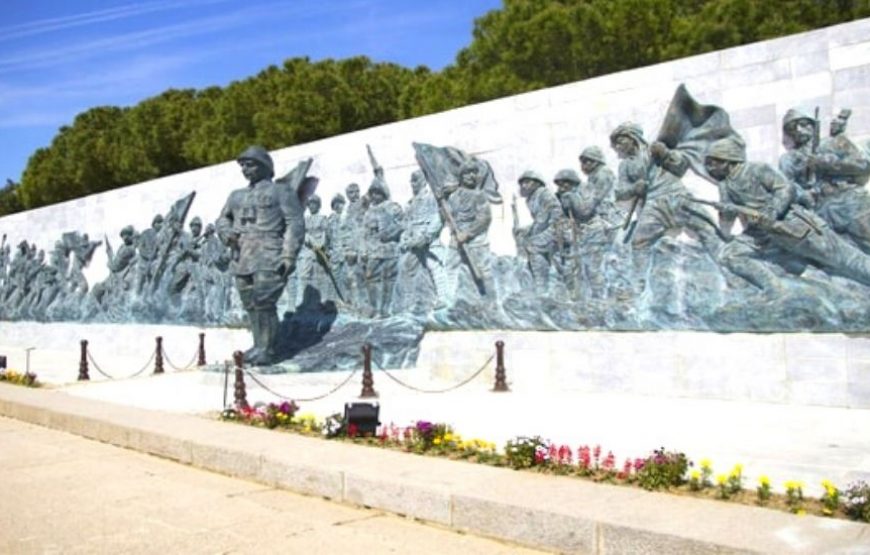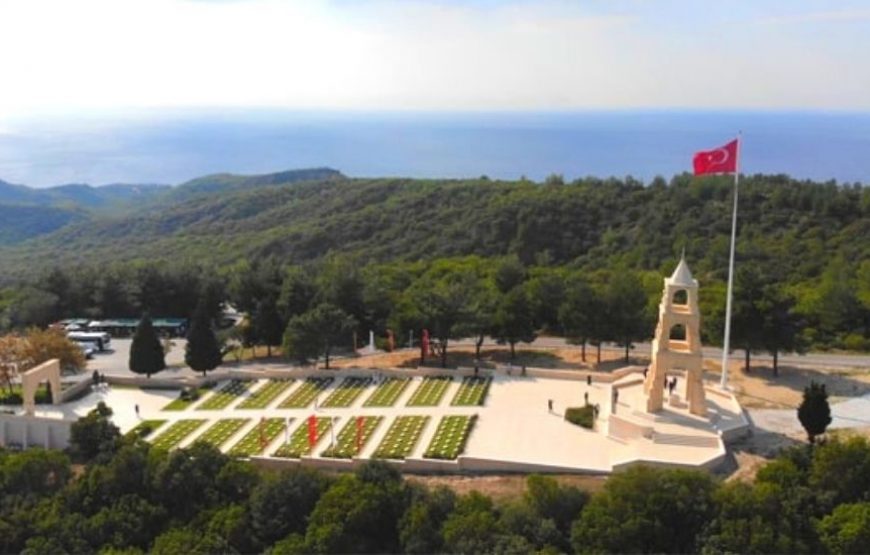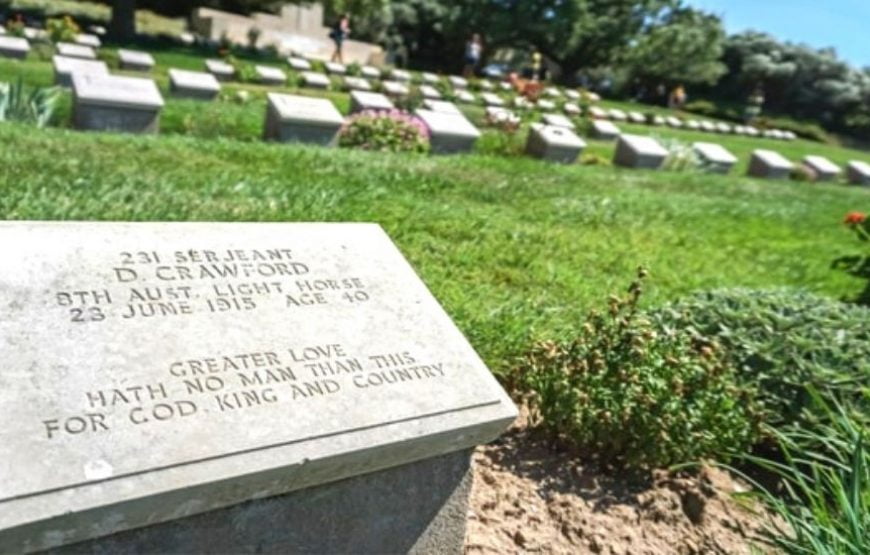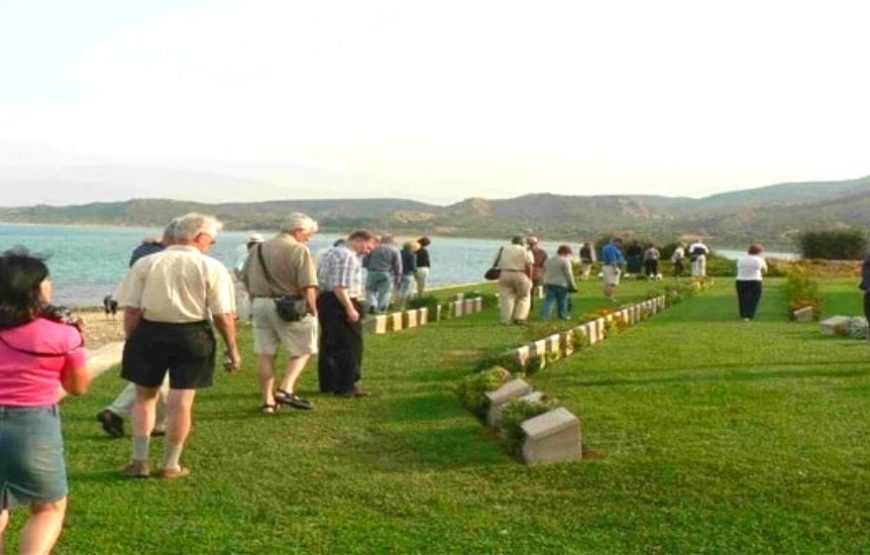 About This Activity
On a day trip from Istanbul to Gallipoli, Visit the key sites of the Gallipoli Peninsula, the scene of one of World War I's costliest military campaigns. Gallipoli is common story of Turkey, Australia, New Zealand, British, France, India. Not only a story of war also story of friendship.
Check Availability & Prices
Free cancellation
Cancel up to 3 days in advance.
Reserve now & Pay later
No required advance payment, you can pay it at the tour.
Skip the ticket line
Preready ticket for skip the line.
Pick-up service included
We provide Pick Up and Drop off to centerally located hotels in Taksim, Sultanahmet, Old City, Beyoglu areas for tours.
HIGHLIGHTS
Visit WWI cemeteries and battlefields around Gallipoli.
Walk around The Nek, a narrow ridge where ANZAC troops fought.
Enjoy a break for lunch in a restaurant in town.
Visit trenches at the Nek and Johnson's Jolly, and explore Ari Burnu Cemetery.
Start planning your tour:
What to Expect
Gallipoli Day Trip from Istanbul
Kick off your small-group tour by meeting your guide and air-conditioned coach transport either at your hotel. Then, enjoy views of the Sea of Marmara as you follow the European coast towards the Gallipoli peninsula.

Arrive in Gallipoli and begin your excursion to the famous World War I sites. Listen as you guide explains how Australian and New Zealand forces invaded the shores of Gallipoli in 1915 with the goal of sacking Istanbul, then the Ottoman capital Constantinople. Their hopes were immediately crushed by Ottoman Turk soldiers who battled the Aussies and Kiwis for more than six months to a standstill.

Learn about the thousands who perished from both sides on these battlegrounds which now serve as a place of remembrance. Hop off your coach at ANZAC Cove and hear about the first day Australian and New Zealand forces landed at the cove. Wander through symbolic battlegrounds and stroll the beautiful headlands. Then, visit Australia's primary memorial location, Lone Pine which was named for a single pine tree that lived here. See the names of 5,000 soldiers who rest here after dying in battle.

Next, explore the Nek's war torn trenches and listen to stories of soldiers who attacked from hiding places within nearby forests. Continue to Chunuk Bair and hear how the Allies bravely captured this site but were unable to defend it. Also, stop and observe the memorials of courageous New Zealanders who fought till the end.

Stop at Burnu Cemetery to honor the 252 servicemen who lay rest here. Then, enjoy passing by Johnson's Jolly trenches, the Beach Cemetery and Brighton Beach before heading back to Istanbul.

After you arrive to Istanbul, you will be dropped off your hotel or orginal departure point.

• Places We'II Visit: Brighton Beach - Beach Cemetery - ANZAC Cove - Ariburnu Cemetery - ANZAC Commemorative Site - Respect to Mehmetcik Statue - Lone Pine Australian Memorial - Johnston's Jolly(Turkish and Allied trenches and tunnels) - Turkish 57th Infantry Regiment Cemetery - The Nek - Chunuk Bair New Zealand Memorial
• Meal: Lunch
Included/Excluded
Pick up and drop off (Sultanahmet or Taksim)
Services of professionally licensed tour guide and service fee
Luch at the restaurant
All Entrance fees & Museum fees mentioned by the itineraries
All local taxes and services
How We'll Meet
We will be meeting you at your centrally located hotel or central location in Istanbul. If you haven't book your hotel yet, you can inform us hotel address couple of days before tour starts.
Know Before You Go
We will contact to you to get details of your pick-up location by Email or WhatsApp after booking.
Reviews
Showing 1 - 0 of 0 in total
You might also like
Search more Gallipoli Tours & Activities
Top Travel Destinations to Visit in Turkey