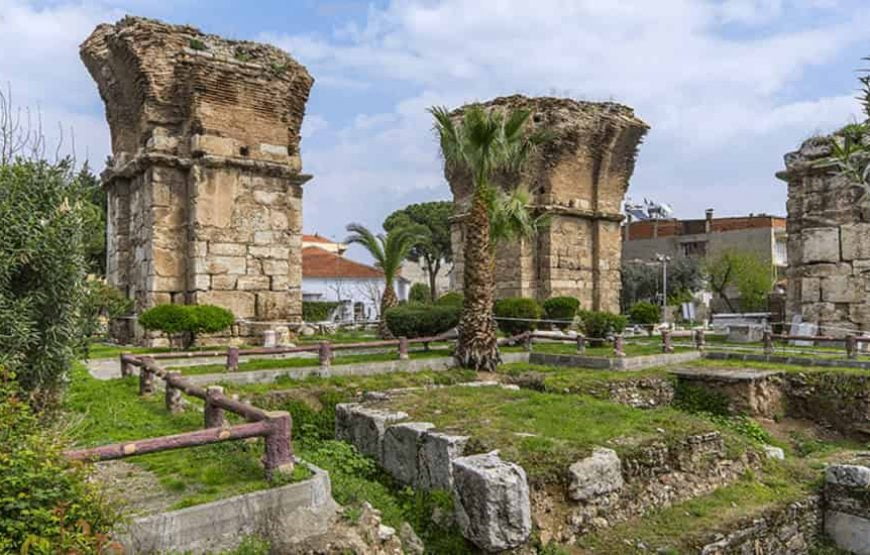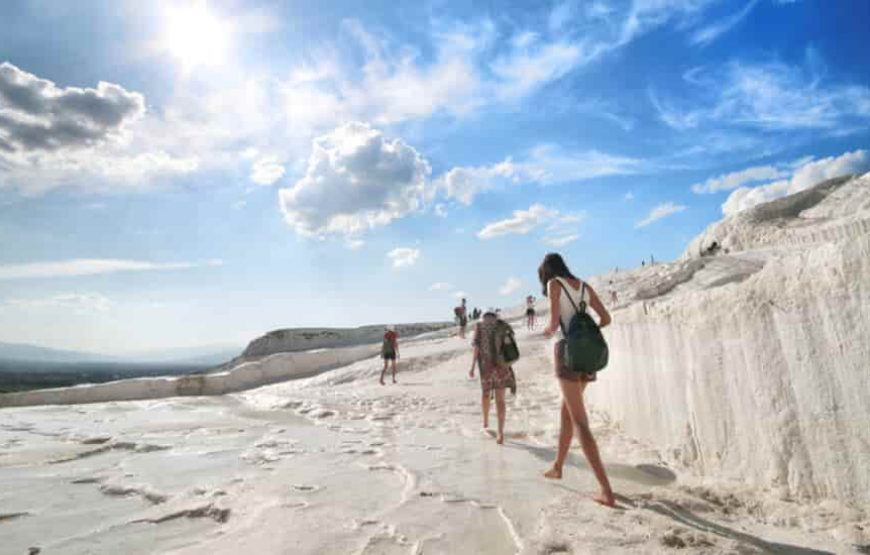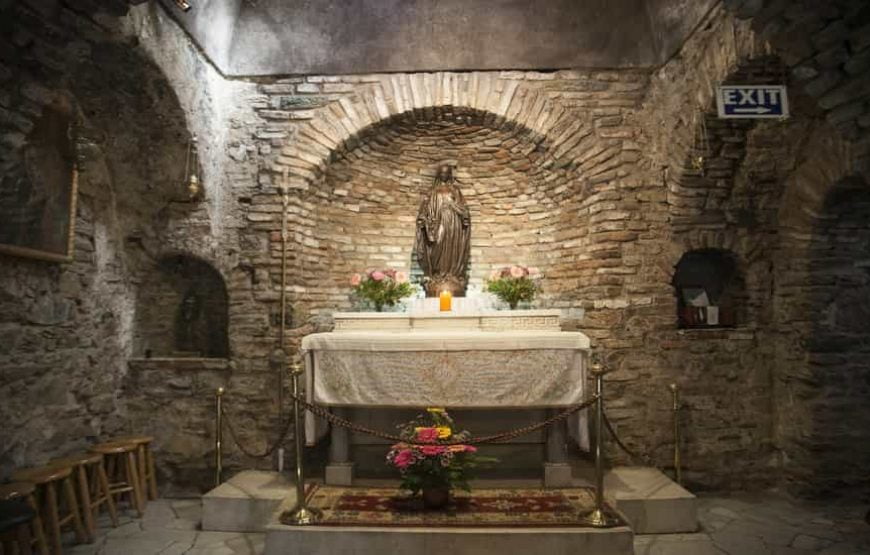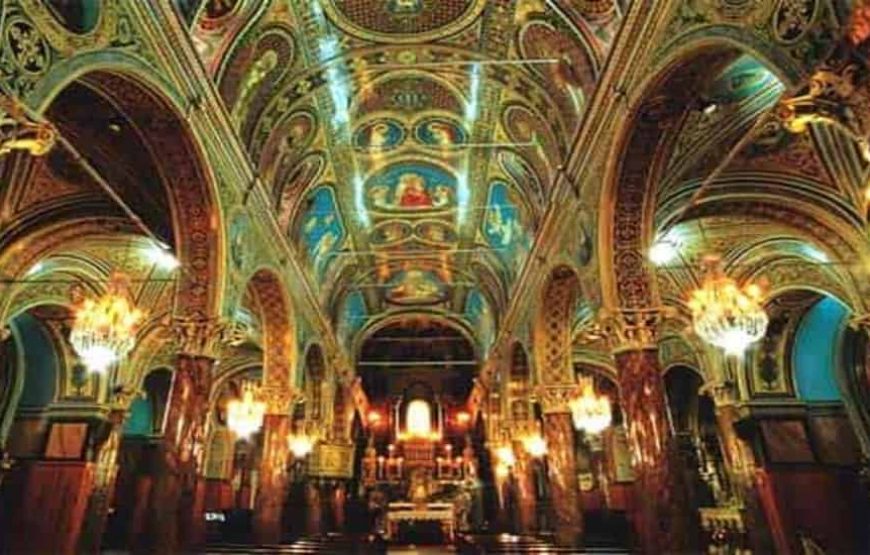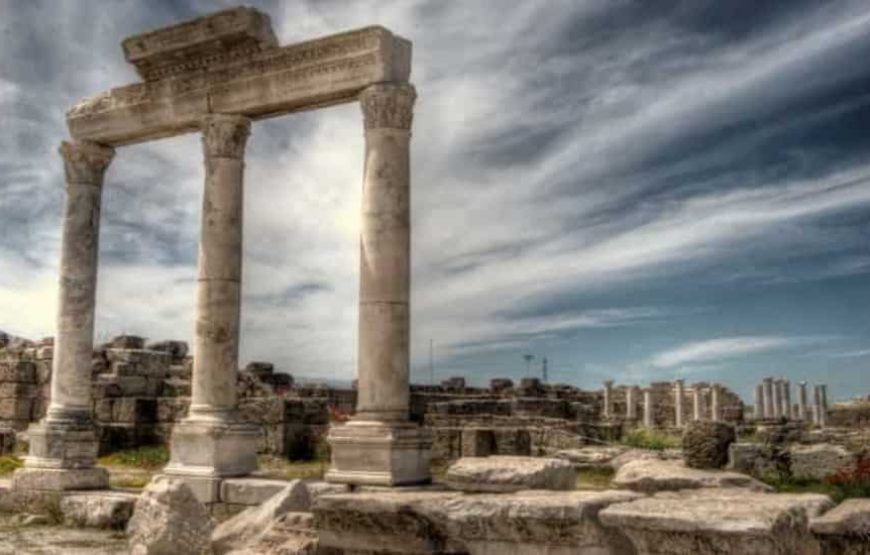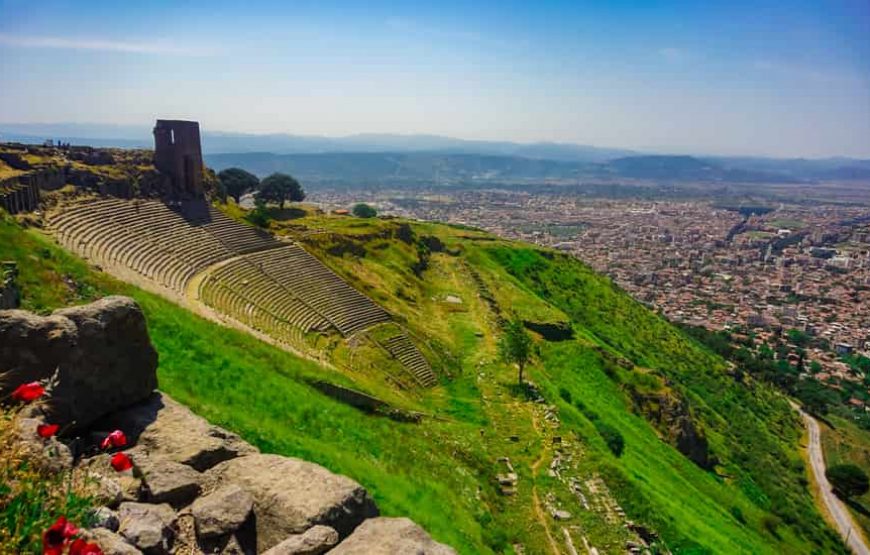 About This Activity
A wonderful experience with the professional bible oriented guides 7 Churches Revelation Turkey Tour from Istanbul and learn about the historical and spiritual significance of each, explore the surrounding archaeological treasures, and relax each day with included meals, air-conditioned transport, and comfortable hotel accommodation in Istanbul, Kusadasi and Pamukkale.
Free cancellation
Cancel up to 3 days in advance
Live tour guide
nglish, Spanish, French, German, Italian
Private tour & Good for avaiding crowds
Private group tour & Customize the itinerary according to your schedule.
Route
Izmir - Pergamon - Thyatira – Sardes - Philadelphia - Pamukkale - Ephesus - Istanbul
Skip the ticket line
Preready ticket for skip the line.
Meet & Greet service at airports
Our team will welcome you at each airport.
Pick-up service included
We provide Pick Up and Drop off to Istanbul Hotels.
HIGHLIGHTS
Things to see: St. Polycarp Church, Pergamum, Thyatira, Sardes, Philadelphia, Hierapolis, Laodiceia, Pamukkale, Ephesus & Virgin Mary's House
4-day tour of the Seven Churches of the Revelation in Turkey, from Istanbul
Visit the ancient churches at Thyatira and Smyrna, whose faithful were praised by St Paul
Explore the church ruins, Acropolis and healing center at Pergamon Discover the churches at Sardis, Philadelphia and Laodicea, and admire the white terraces of Pamukkale
See where St Paul preached at UNESCO-listed Ephesus and the House of the Virgin Mary
Relax with three nights' hotel accommodation, two domestic flights, air-conditioned transport and most meals
Start planning your tour:
What to Expect
Day 1 - Fly to Izmir from Istanbul and Pergamum Tour
Pick up at the hotel early in the morning to transport you to the airport. Flight to Izmir. Upon arrival meet your tour guide and driver start to tour. You will visit St. Polycarp Church at Izmir( Smyrna) continue to Pergamum . Visit to the Asclepieion , one of the major healing centres of antiquity , Acropolis where the monumental buildings or herons donated by the kings of Pergamum during the Hellenistic period. The Temple of Serapis , built for the Egyptian Gods in the 2 nd AD . and called as the Red Courtyard and dedicated to St. John . Stay overnight in Pergamon.

Meal: Lunch
Admission Tickets : Included
Day 2 - Thyatira – Sardes and Philadelphia
Breakfast served at the hotel . Depart from Hotel and continue to ; Thyatira where remains include a temple and large church . Then visit Philadelphia with its famous Church of Philadelphia , an important for the spreading of the Christian faith . After lunch , we continue on to Sardis , the wealthy capital of the ancient Lydian Empire and one of the most amazing sites in Turkey . After visiting Sardis , we will head to Pamukkale. Check in to your hotel and stay overnight in Pamukkale.

Meal: Breakfast, Lunch
Admission Tickets : Included


Day 3 - Hierapolis – Laodiceia and Pamukkale
Breakfast served at the hotel . Depart from Hotel and continue to Ancient City of Hierapolis and the travertines . Lunch in Pamukkale . After lunch drive to Laodicea which is mentioned in revelations by St. John and in ancient times was known as "The City of Compromise". After visiting Laodicea drive to Kusadasi. Overnight in Kusadasi.

Meal: Breakfast, Lunch
Admission Tickets : Included
Day 4 - Ephesus & Virgin Mary's House and Fly to Istanbul
Visiting the Temple of Artemis, one of the seven wonders of the ancient world. Following this, we will make our way to Ephesus which was one of the most important cultural centers of the ancient word. Visiting Ephesus ruins, Odeon, Library of Celsus and the Theatre which is still in use today for concerts. As we walk through this ancient site you will notice the streets paved with marble which gives a hint to this city`s great wealth many years ago. Our last stop is House of the Virgin Mary where it is believed that she arrived with Saint John 4-6 years after the death of Christ and spent her final days. End of tour transfer to Airport. Flight to Istanbul. End of Service.

Meal: Breakfast, Lunch
Admission Tickets : Included
Included/Excluded
3 Nights hotel accommodation with breakfast
All Domestic flights from/to Istanbul
3-course lunch at the tours
Services of professionally licensed tour guide and service fee
All hotel pick-up services for tours from/to hotel mentioned in the itinerary
All transfers from/to airport and your hotel mentioned in the itinerary
All Entrance fees & Museum fees mentioned by the itineraries
All local taxes and servicesoo
Tips and gratuities
Personal expenses
Drinks at lunch
Check Availability & Prices
Where You'll Stay
Standard Package – Included in this package: Standard package style accommodation is where you will stay at boutique hotels, they will have clean, comfortable rooms.
Istanbul Hotels :
Kusadasi Hotels :
Bergama/Pergamon Hotels :
Pamukkale Hotels :
View Other Hotels
Places You'll See
Show All
Additional Info
Baggage allowance for domestic flights is 15 kg for each person.
Passport name, number, expiry and country is required for flight ticket.
Walking shoes and sunglasses are recommended for hiking.
Reviews
Showing 1 - 0 of 0 in total
You might also like
Search more for 7 Churches of Revelation Tours
Top Travel Destinations to Visit in Turkey