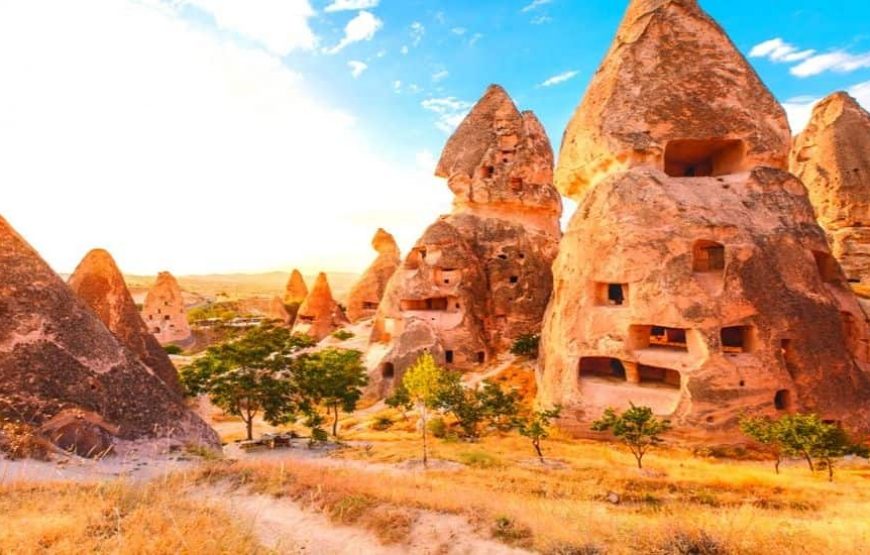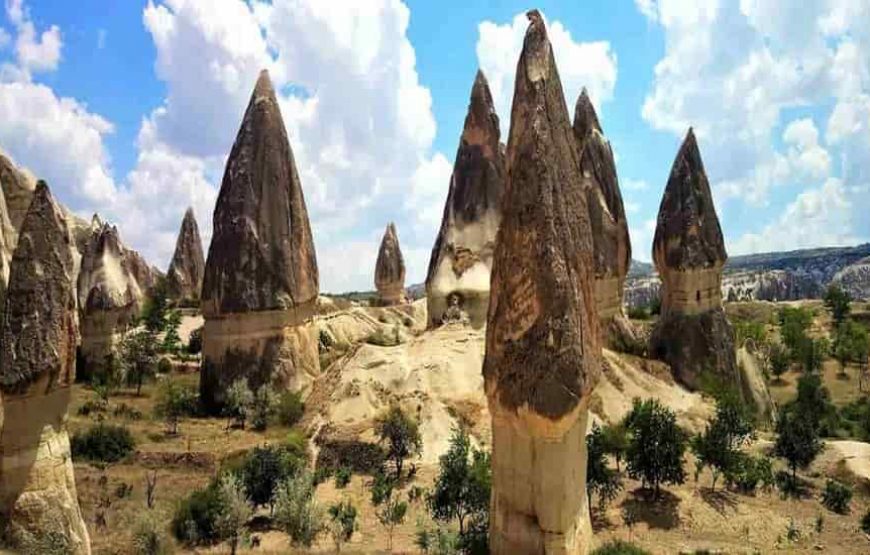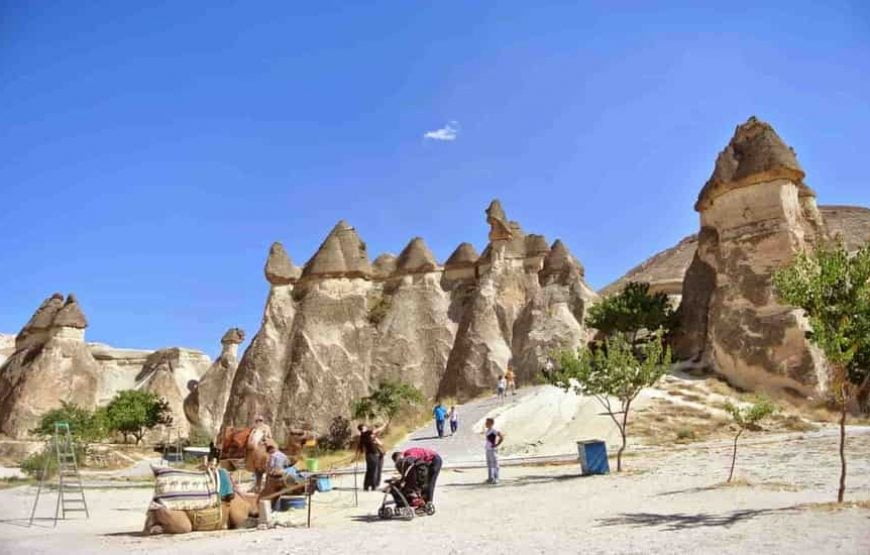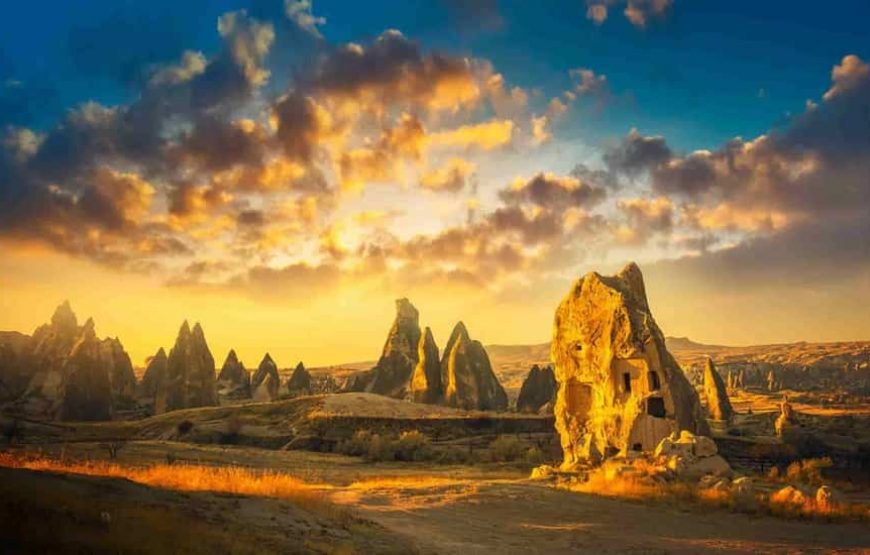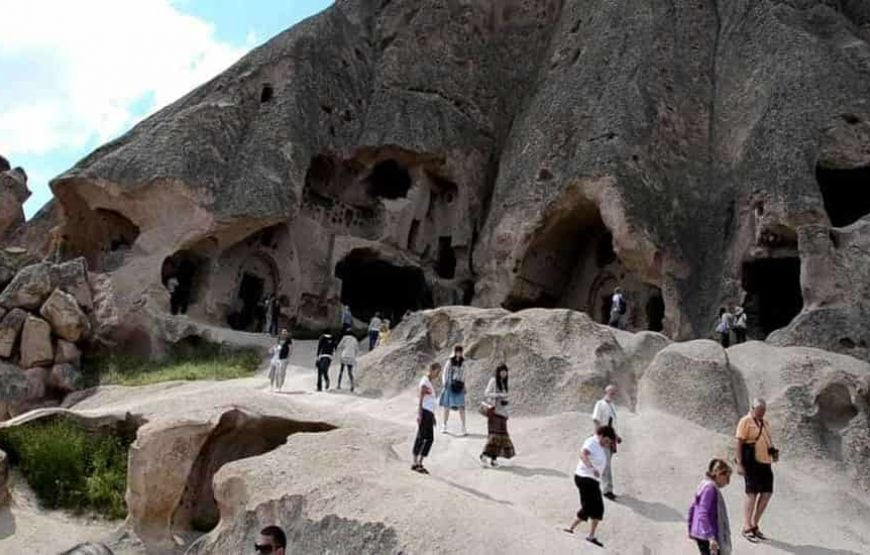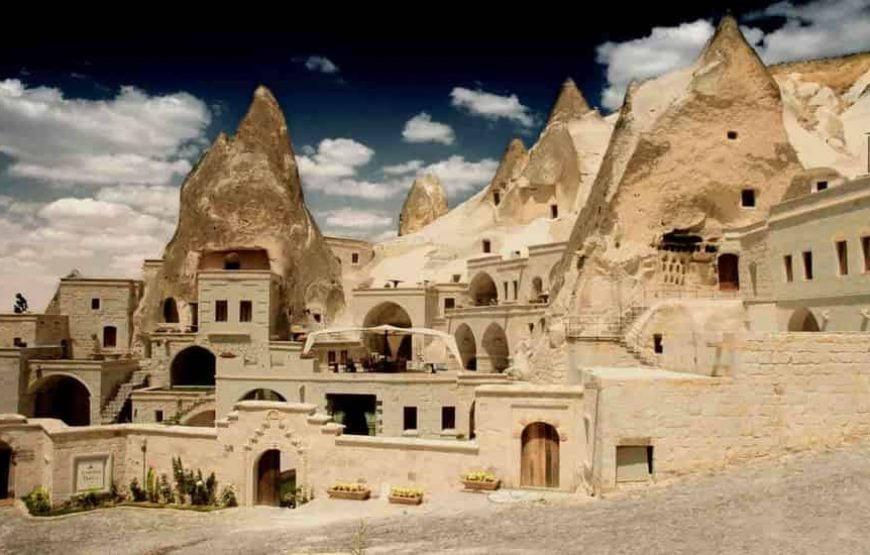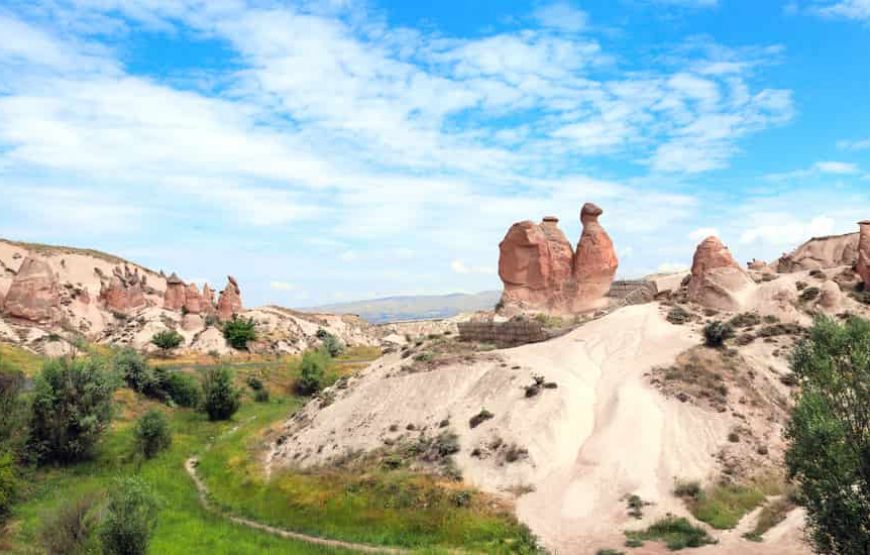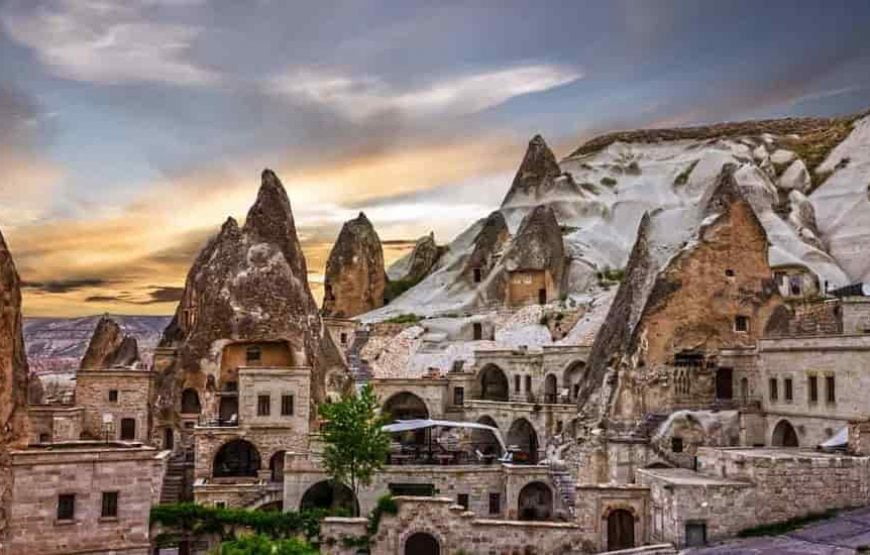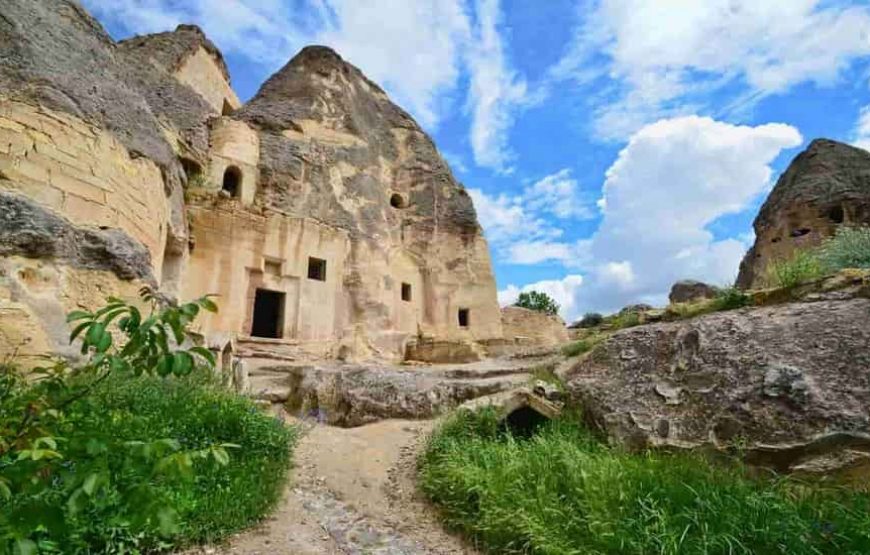 About This Activity
Cappadocia day trip from Istanbul is best opportunity for who have a limited time to explore the land of beautiful horses, see the amazing fairy chimneys, visit to Goreme Open Air Museum, Pasabagi, Avanos, Devrent Valley and Urgup' Fairy Chimneys.
Even if your visit to Turkey is a short one you can enjoy a day tour of Cappadocia by plane from Istanbul. A guide will show you the magic of the region on a tour featuring spectacular views, exceptional nature, and dramatic landscapes.
Check Availability & Prices
Free cancellation
Cancel up to 7 days in advance
Live tour guide
English, Spanish
Skip the ticket line
Preready ticket for skip the line.
Meet & Greet service at airports
Our team will welcome you at Cappadocia and Istanbul or Sabiha Airport.
Pick-up service included
We provide pick up and drop off Istanbul Hotels or AIRBNB.
HIGHLIGHTS
View colorful frescoes in the cave churches at Goreme Open-Air Museum
Full Day Tour with Live Tour Guide
Skip the ticket line with preorder enrance tickets
Includes lunch, air tickets for both ways, transportation, guide, entrance fees, and hotel pickup and drop-off
Start planning your tour:
What to Expect
Cappadocia Day Trip from Istanbul
You'll be picked up at your hotel in İstanbul and transferred to the airport for a morning flight to Cappadocia, where you'll be met by your guide and driver.

Embark on a breathtaking Cappadocia adventure that unveils the region's most enchanting treasures. Start at the Goreme Panorama, where the unique landscape takes your breath away. Explore the captivating Open Air Museum, a testament to Cappadocia's rich history and rock-cut architecture.

Next, journey to Avanos, a charming town renowned for its pottery traditions. Witness skilled artisans at work and even try your hand at pottery-making.

The whimsical Devrent Valley, with its surreal rock formations, will transport you to a fairytale world. Continue to Pasabaglari, known as Monks Valley, where you'll encounter extraordinary mushroom-shaped rock formations.

Behold the Three Beauties, a natural wonder that graces the Urgup town skyline. These majestic rock formations add to Cappadocia's enchanting allure.

Join us on this captivating journey through Cappadocia's unique landscapes, rich heritage, and artisanal traditions, making unforgettable memories at every stop.

At the end of the tour you'll be transferred to the Cappadocia airport for an evening flight to Istanbul. When you arrive in Istanbul you'll be transferred to your hotel/location in the city.

• Places We'II Visit: Goreme Open Air Museum - Goreme Panoroma - Avanos - Devrent Valley - Pasabaglari (Monks Valley) - Urgup Three Beauties
• Meal: Lunch
Included/Excluded
Domestic Flights ( Istanbul to Cappadocia - Konya to Istanbul )
North Cappadocia Tour with Lunch
All transfers from/to airport and your hotel mentioned in the itinerary
All Entrance fees & Museum fees mentioned by the itineraries
All local taxes and services
Know Before You Go
All passenger names, passport numbers, passport expiry date and country is required for flight tickets.
Each passenger is permitted 15 kg (adults) luggage + 8 kg hand bag for cabin on domestic flights.
For your domestic flights, the driver will drop you off at the airport terminal entrance doors, this tour does
not include assistant services at airports for check in etc.
We will contact to you to get details of your pick-up location by Email or WhatsApp after booking.
Reviews
Showing 1 - 0 of 0 in total
You might also like
Search more Cappadocia Tours & Activities
Top Travel Destinations to Visit in Turkey